The 'Deadpool' Soundtrack Is As Crazy As The Movie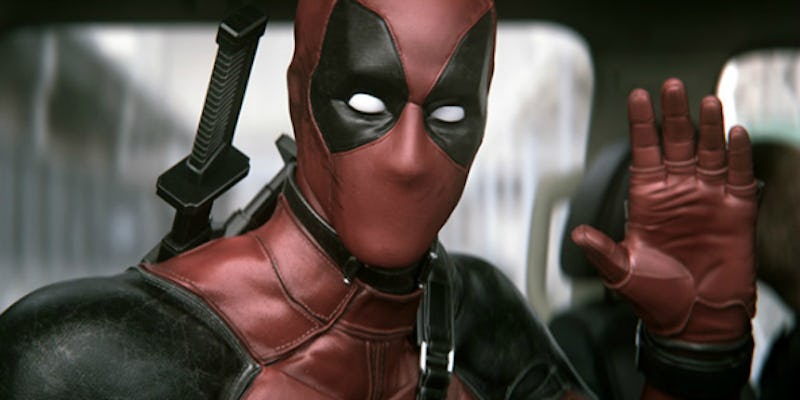 The new comic book adaptation Deadpool is already getting some incredibly positive reviews, with media outlets praising both Ryan Reynolds' performance and the film's innovative take on the superhero genre. And with the reveal of the track list for the Deadpool soundtrack, excitement surrounding the movie has only grown. The soundtrack, which was curated by Tom Holkenberg (aka Junkie XL) of Mad Max: Fury Road fame, will be released by Milan Records and features both original Junkie XL tracks and songs from a variety of drastically different artists — and these Deadpool songs can be yours right now.
There are plenty of options for where to get this album. The soundtrack has a Feb. 12 digital release date, same as the movie, at which time it'll be available on iTunes and other digital retailers. You can also check out the Junkie XL tracks individually on SoundCloud, and many of the other artists' songs on YouTube and Vevo. Additionally, you can also pre-order a physical copy of the soundtrack on Amazon prior to its Mar. 4 release date. You know, for your blossoming hard-copy CD collection. In the meantime, take a look at some of the highlights from the Deadpool soundtrack.
"Shoop" By Salt-N-Pepa
Yep, this song— in all its '90s glory— is one of the first songs on the soundtrack and is featured in the trailer, helping to set the stage for exactly how tongue-in-cheek the movie is.
"X Gon' Give It To Ya" By DMX
The other song featured in the Deadpool trailer, this DMX track was a natural choice for showing off the badass combat skills of Ryan Reynolds' character.
"Deadpool Rap" By Teamheadkick
Originally written about the Deadpool video game, this song got picked up for the film and the soundtrack. Teamheadkick confirmed on the song's YouTube page that they had repurposed the lyrics for the movie.
"Angel Of The Morning" By Juice Newton
The inclusion of this song perfectly sums up the unlikely conglomeration of music that is the Deadpool soundtrack. But like, in the best way possible.
If you're puzzled at how these tracks could possibly fit together into one cohesive album, just wait until you hear the 19 other songs on the Deadpool soundtrack. Then go see the movie to watch it all pull together — it's sure to be a wild ride.