You Have To See These New 'Game Of Thrones' Photos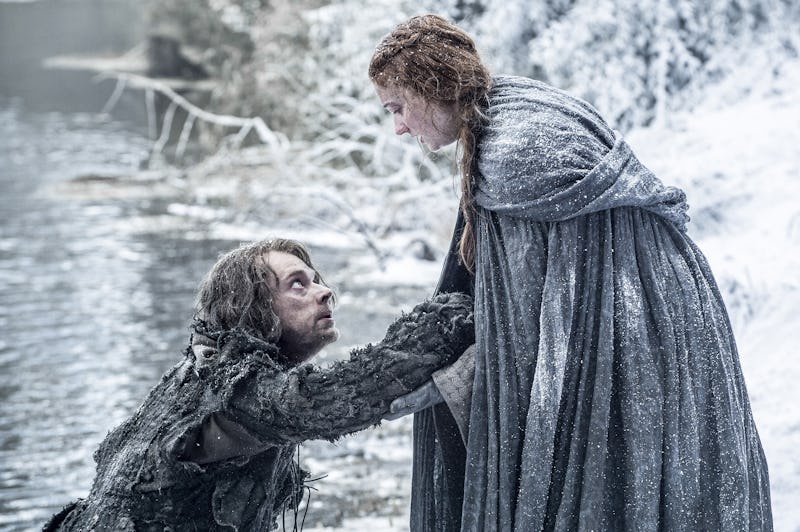 If you thought today was just going to be a typical Thursday then think again because HBO has just released over 20 brand new Game of Thrones Season 6 photos for fans to feast their eyes on and let me assure that they do not disappoint. Obviously, Jon Snow is nowhere to be found (this series will keep us wondering about that for as long as they can), however, many of the images do offer up some vital clues regarding certain characters' fates — like the fact that Sansa and Theon are definitely still alive after that steep jump from the Winterfell castle wall. Not that we ever really doubted it, of course, but it's still nice to have a confirmation just the same.
Unfortunately, though, not everyone from the Season 5 finale escaped death. For example, I think we can safely say that Marcella Baratheon, who was poisoned at the end of last season, is definitely dead, given that we see her lifelessly body in the background of one or two of the photos. Then, of course, there's a very grown up looking Bran to look forward to and he appears to be standing, so this must be a glimpse of one of his visions. (Looks like someone has been drinking their Westeros milk!)
Check out all of the images for yourself (found both above and below), and get pumped for what's already looking like a spectacular sixth season.
Is it April 24 yet?
Images: Helen Sloan/HBO (18); Macall B. Polay/HBO (6)