6 Apps To Use Right When You Wake Up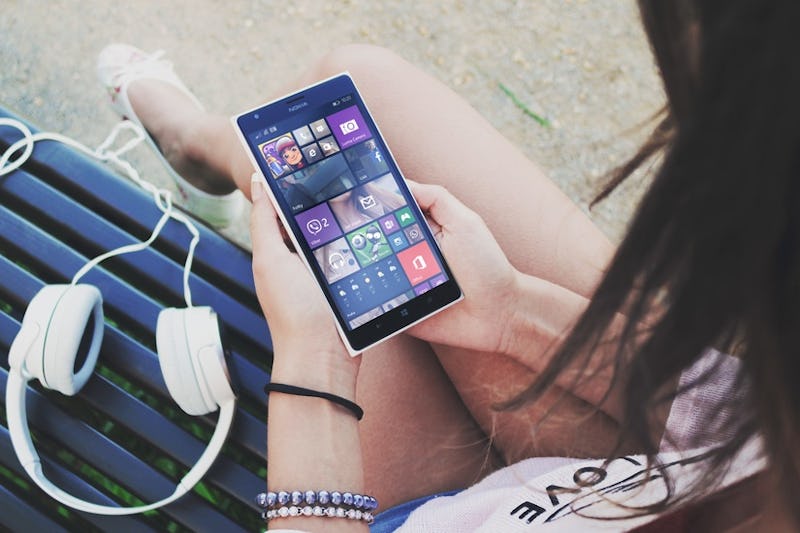 Sometimes it's really hard to wake up early in the morning before heading into work. I have multiple alarm apps going off at once and I continue to hit the snooze button over and over again. But after finally waking up, I might start the day by checking out my social media accounts. I'll scroll for hours checking whats going on Facebook and Instagram before I even leave my warm, comfortable bed. But now I'm starting to realize there is a better way to spend my morning instead of aimlessly scrolling through content that won't help me start my day.
Thankfully, there are plenty of other apps out there that can help make your morning feel more productive. The cool thing about technology is that it allows you to get your day started in the comfort of your own bed with your phone in hand. You can download an app in seconds and it's automatically ready for you to use. Below are just a few apps that can hopefully make your morning a little bit more enjoyable and productive. Whether you want to wake up to a sassy whether app or mediate with an app for 10 minutes, they are all free and ready to download. So if you do decide to get out of bed, you can scroll through these apps that can help motivate and keep you organized.
I might be a little biased to this app, but that's only because it's completely awesome. Bustle's app can bring you the latest in news, memes, and styling tips all from the comfort of your device. It searches through the Internet for the latest content you might be interested in. Choose from over 50 subscriptions so you can have your own personal newsfeed right when you open the app. But if you are too busy to scroll through, let the news come to you because Bustle can also send you news alerts straight to your phone. See, told you this app was awesome.
Nothing is better than waking up to music. And thanks to Spotify, you can listen to almost any song you want. It has its own Discovery channel (which I highly recommend) where you can find new artists and songs that line up with your preferences. It also can personalize your own discovery channel based on songs you already listen to. Spotify is a great way to start the day because the music you are listening to can put you in a good mood. You can listen to it for free or go premium for $9.99 and get unlimited access to songs and artists without having to deal with ads.
Poncho is going to be your new BFF when it comes to weather apps. It's sassy and smart while it tells you weather and travel reports. That's right — this weather app also forewarns you what your commute is going to be like for that day. On Poncho, you can set your alarm and get woken up with a message of what the weather entails. Plus, it will also send you notifications throughout the day. You know, just in case you need to know what the traffic is going to be like when you're on your way home from work.
Lifestyle and fashion website, Refinery29, has come out with an app that delivers you the most important news for that day. It's called This AM (how appropriate). Download it and you will see the top eight new articles on a very aesthetically pleasing design. As you scroll up, each page is dedicated to a small description of what the article is about. And if you're intrigued, you can tap on the screen and it will directly bring you to the story. It's a fun way to get news without being completely bored with black and white text.
If you love reading articles but always forget where you found them or where you saved them to, then Pocket is going to be your savor. This app allows you to save content from any place with just a few clicks — whether it's from your phone or computer. Pocket is great because it saves all your articles, videos, or images under one folder and you can read them without having access to the internet. Now finally, those underground train rides won't be so boring anymore.
Wake up to your own personal assistant organizing your day for you. 24me is an app where it connects to your mail, bills, and social media accounts to notify you what you have to do. It will allow you to pay bills and send gifts for special occasions. In addition, 24me also has a note section where you can jot down ideas or record video. Everything you could ever want in a to-do app is in 24me. It connects with everything that you need and just does all the work for you.
One of the best ways to start the day is by mediating and being mindful. Instead of focusing on what other people are doing, focus on your inner thoughts and what you want to accomplish for the day. With Headspace, you have the ability to mediate anytime, anywhere for 10 minutes a day. You start by doing Take 10. It's 10 free sessions of mediation where they show you how to mediate for 10 minutes. If you like what you've learned from the trial, then you can subscribe and gain access to a lot more mindful content. Plus, if you buy a subscription, Headspace will give a subscription to someone in need.
If you absolutely have to spend the morning on your phone, you might as well be intentional about how you're spending your time scrolling and browsing. Check out one of these apps to get your day off to the right start.
Images: Pexels