More 'Thor' Is On the Way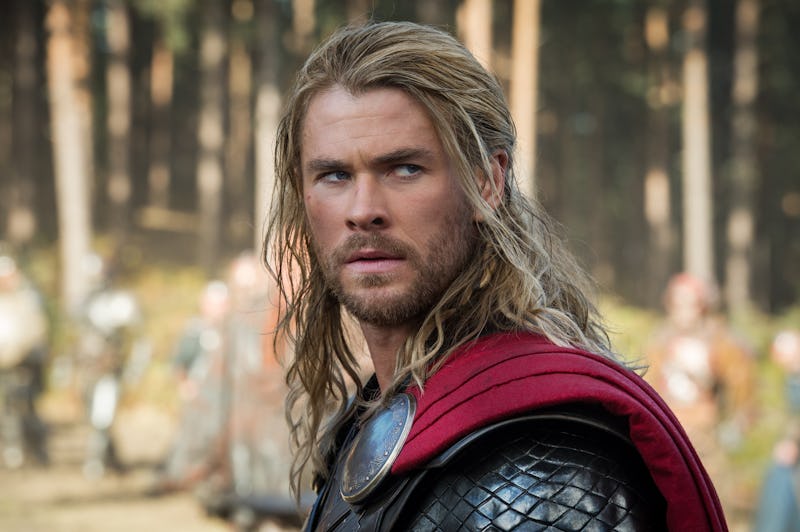 Good news! You don't have to worry about anything happening to Thor in the upcoming The Avengers: Age of Ultron when it premieres in 2015. According to Vulture, Thor 3 is definitely happening, and Marvel has even already hired two writers — Thor: The Dark World writer Christopher Yost and producer Craig Kyle — to pen the script for it. Sound good?
This is a pretty major step for Marvel — though there are no other details (yet), it indicates that they're going ahead with their plan to alternate between Avengers films and standalone films surrounding different characters. As for the plot: That, of course, hasn't been revealed yet, as it might give away some of what will go down in Joss Whedon's The Avengers: Age of Ultron when that's released on May 1, 2015. Marvel has a habit of keeping story details heavily guarded until release anyway, so it's possible we won't know a lot about this film for quite a while. Still, though, it's good to know it's happening!
No word either on who exactly will be returning for Thor 3, but it's probably a safe bet to assume that Chris Hemsworth and Tom Hiddleston will be back.
Image: Marvel