After the debut of two new Life of Pablo songs, "Highlights" and "Ultralight Beam," on last night's Saturday Night Live, many viewers were left wondering about what went into their makings — especially figuring out who sings the intro of "Ultralight Beam." The answer, as it turns out, might come from a most unlikely source: the little girl's voice sampled throughout the song was reportedly taken from an Instagram video of a four-year-old girl. The video in question, posted on the girl's mother's personal account, is tagged @sheisnatalie, and the latter account stated the claim in an Instagram post on Friday. While Natalie's bio deems her "An Anointed 4 year old with an enormous personality that has reached millions across the nation," as of today, the account has 693 followers, although it's a number which will, if I know anything about the internet, shoot up to the thousands in a matter of days as more and more Kanye fans get wind of the possible connection.
While Yeezy himself has yet to comment on how the clip came to his attention or why he reportedly chose to sample it, Genius users have annotated "Ultralight Beams" intro lyrics with, "Kanye calls out to God to rid him of the negative energy preventing him from reaching his full potential. This could resemble Kanye's inner-child calling out to a higher power. Kanye's devotion to Christianity and Jesus Christ is mentioned throughout his discography, e.g: 'Jesus Walks,'" which might explain why he reportedly chose a child's voice. In addition to what appears to be Natalie's sample, the song features, according to Genius, The-Dream, Kelly Price, Kirk Franklin, and Chance The Rapper, and was produced by Fonzworth Bentley, Rick Rubin, Mike Dean, Swizz Beatz, and West himself.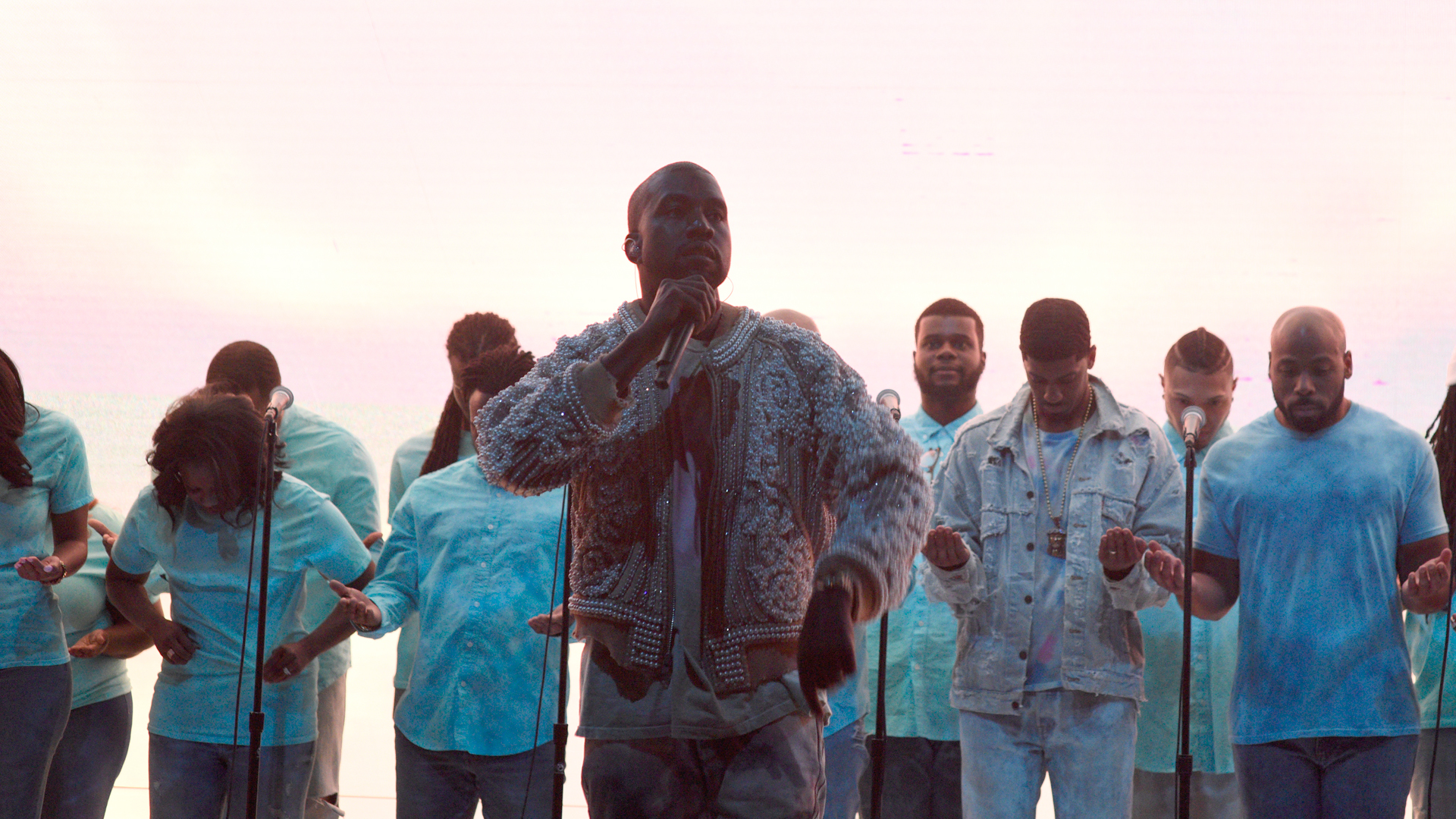 And SNL viewers heard the first live performance of it on Feb. 13. Dressed in white before a multicolored LED backdrop, Kanye took to the SNL stage to perform the world premiere of both "Ultralight" and "Highlights." As the song picks up steam, chances are that Natalie and any other potential collaborators will gain fame of their own.