15 Spring Break Staycation Ideas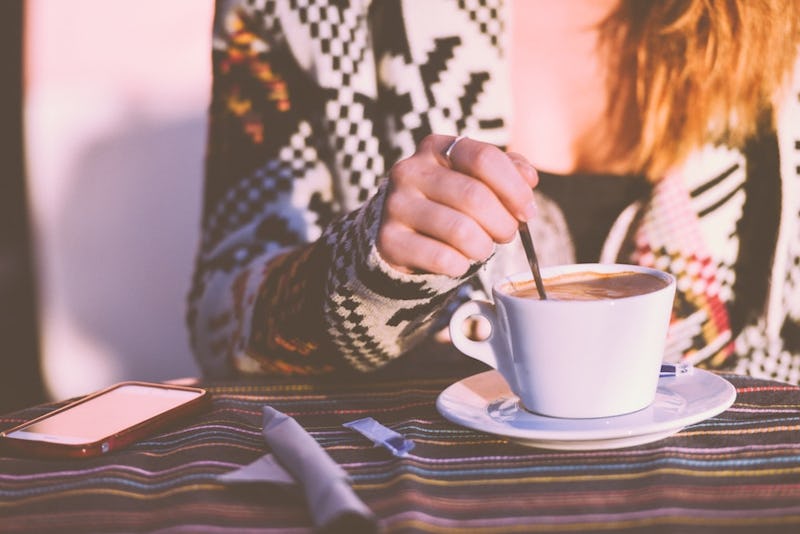 Spring break is here but a flight out of town isn't on the itinerary — maybe you're saving up for something else, or maybe you're simply choosing to recoup in the comforts of your own home. Whatever your reason to keep things local this year, these spring break staycation ideas will guarantee you make the most of your domestic down time.
Just because you aren't hopping on a plane doesn't mean your break can't still feel like an escape. It's time to go on full-on vacation mode — to unwind, indulge, and recharge. Transform your home into a haven for the senses. Get out and explore locally, finally making time for things you might otherwise not get around to. Make this the week of great eats and upgraded libations. Go ahead and sleep in, but make sure you set out a schedule to make the most of your leisure time. The last thing you want at the end of the week is to feel like time has been wasted, trapped in your own apartment pining over a vacation that might have been. However you choose to staycation, these simple pointers will help you to head into the week with a plan, knowing just what you want to get out of it.
1. Turn Off Technology
Before you commence on your staycation, commit to taking a break from technology for the duration. Sure, you can still keep your phone on for making plans with other staycationers and periodically check in on texts and email, but stay off it for anything else. This means no games, social media, online shopping, or endless browsing. Keep your use of technology to a minimum and you'll begin to appreciate the relaxation of being home without responsibilities. Your down time will feel more like a vacation and less like a super lazy Friday night. Even if all you do is veg out for the week, you'll still feel more productive and accomplished by the end of it than you would have had you had your eyes glued to a screen. (You're also less likely to experience FOMO if your friends are posting about their vacations.)
2. Makeover Your Home
Get yourself in the right mood to enjoy your familiar setting by sprucing it up. Pick up bouquets of flowers to add life to the space and buy or bake some extra treats to have on hand. Upgrade the space by way of scent by simmering spices or with a natural diffuser. Think of your apartment as your own private sanctuary to enjoy as you want, and prepare it in a way that transforms your experience from everyday to vacay.
3. Put On A Travel Playlist
Take a break from your usual mix with a playlist that takes you to another place. Make selections that are outside of your norm, and venture elsewhere from your radar and geographically. New music will give your apartment a new energy, and certain tracks have the ability to take you places. Throw on some Serge Gainsbourg to transform your studio kitchen into a Parisian cafe, feel heat no matter the outside temp with songs from south of the border, or get into the rhythm with some New Orleans brass.
4. Make Every Meal A Treat
Even though you're staying home, it's still a vacation and a time to treat yourself. Whether you're ordering takeout or cooking yourself, make sure there's something special about every meal. Make lunches to look forward to and breakfasts to get out of bed for.
5. Let Yourself Sleep In, But Make A Schedule
Your vacation is meant for full-on relaxation, but just make sure you don't overdo it. Sure, forget the alarm and sleep in every morning, but once you're up make the most of your days off. You're less likely to get bored or begin wasting hours if you set out some plans and daily goals. Scheduling out your time will make the break even more enjoyable — even if it's for things like "switch from Monopoly to Scrabble" or "ice cream sundae break."
6. Catch Up On Reading
Finally take care of the magazine subscriptions and periodicals that have been stacking up, or that book you've been stuck on for the past few months. You'll never have down time like a staycation, so take advantage of the open hours to take care of things you haven't had the time or energy for.
7. Bring Out The Board Games
Game night can become game day when you're on your staycation. Bring out your favorites and bring out the kid in you. During your staycation there are no limits to when the game action occurs. Enjoy some Monopoly first thing in the morning, then some Scrabble with your afternoon snack.
8. Get Artsy
Use the extra time to get creative. Pick up a few art supplies and let your artistic side run wild. No one will judge your efforts from the comfort of your own home. Make your experience exactly like you want it to be — you control the music and can even pour some wine — like your own private BYOB painting class.
9. Indulge In A Spa Session
Enter into full relaxation mode with an at-home spa experience. Light some scented candles, cut up some cucumbers, and get out that clay mask. There's no better time to rejuvenate than a staycation and you'll be able to give in to relaxation without any pending plans.
10. Go Geocaching
Staying home for a vacation doesn't mean you literally have to stay cooped up in your home for the duration (though there's nothing wrong with that either). Get out and explore your surroundings in a novel way. A great way to do this is by geocaching. Grab a GPS unit and get out there.
11. Explore A Botanical Garden
Venture out to a local botanical garden for a relaxing stroll. It will feel like a mini vacation walking amongst exotic plants and it's a low-commitment way of getting out into "nature" without traveling too far from home.
12. Tour A Local Brewery Or Winery
Whether you consider yourself an amateur beer connoisseur, sommelier in training, or are just looking for a solid daytime activity that might incorporate some drinking, head over to a local brewery or winery. Plan your visit during one of their tours to maximize your experience, and enjoy the free tastings.
13. Take In A Concert Or Some Local Theater
Check out what events are happening in the area during your staycation. Keep an open mind and consider venues you haven't been to before, research some local theater or comedy shows that were otherwise off your radar. Then have a late night without having to worry about making it to work the next day.
14. Drink Like A Tourist
Wherever you live, you probably have your usual go-to when it comes to a night out or grabbing a drink. Switch it up during your staycation and explore venues you might otherwise not try. Do a little research or maybe even pick up a guide book to check out what spots are being recommended to tourists. You might find your new favorite hangout, and at the very least, you'll be getting out of your comfort zone and exploring your city with new eyes.
15. Make Your Own Drinks At Home
On a typical weekend or work week evening, drinking at home usually means beer or a glass of wine. Use the extra time you have on your staycation to take it up a notch in the libation department by trying your own hand at some cocktails.
Images: Pexels (11); Unsplash (6)