Jon Favreau On His Star-Studded 'Jungle Book' Cast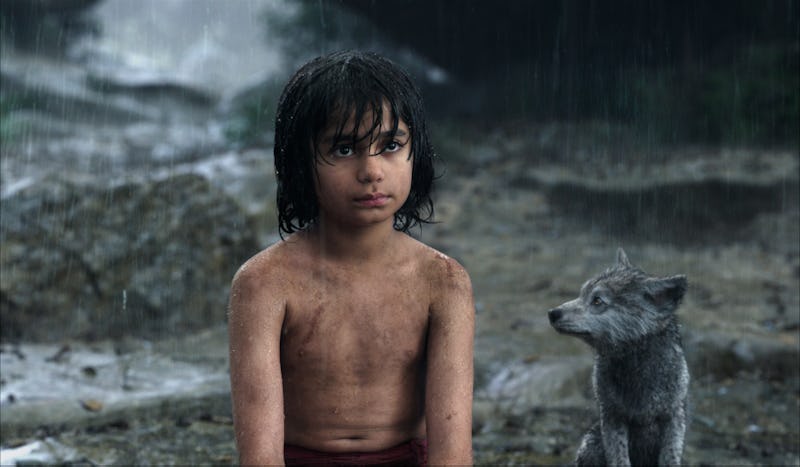 Before it was a Disney animated classic, The Jungle Book was, yes, you guessed it — a book! A series of stories written in 1894 by Rudyard Kipling, the author spent the first six years of his childhood in India. And now, there's a live action iteration of the story for 2016, helmed by director Jon Favreau. For those unfamiliar with the tale, The Jungle Book follows a young boy, Mowgli, who is raised by jungle animals. "We looked at 2000 kids and he was number 2000," Favreau says of casting Neel Sethi to play the pint-sized jungle inhabitant. "We were worried, because to me, casting is everything. Especially when a kid is on screen for that much of a movie, you don't want somebody that you grow tired of or somebody that might [only] be good for a couple scenes."
Favreau is no stranger to working with kids on camera. An actor himself, he worked alongside a young actor, Emjay Anthony, in 2014's Chef, which he also directed. He worked with children on the Iron Man series, as well as 2003's Christmas classic, Elf.
But it wasn't just the child actor that was difficult to find. Nailing down the cast of his voice actors, which include Ben Kingsley, Christopher Walken, and Bill Murray, was just as difficult, according to Favreau. "Bill Murray isn't the easiest guy to get a hold of. You heard?" the director jokes. "I don't like getting my second choice. When I cast Robert [Downey Jr.] for Iron Man I knew my job was going to be taken care of."
He continues to say, "So sometimes fighting it out through all the obstacles of getting a cast together makes your life easier down the road. It needs to have a beating heart, and that's what your cast brings you. Other people who did a wonderful job in this are Lupita Nyong'o, Giancarlo Esposito, Scarlett Johansson... and I play a pigmy hog."
"It takes a tremendous amount of resilience, and persistence, and passion," he concludes.
The Jungle Book hits theaters on April 15.
Images: Disney