Here's How Much The Black Yeezy 350s Are On eBay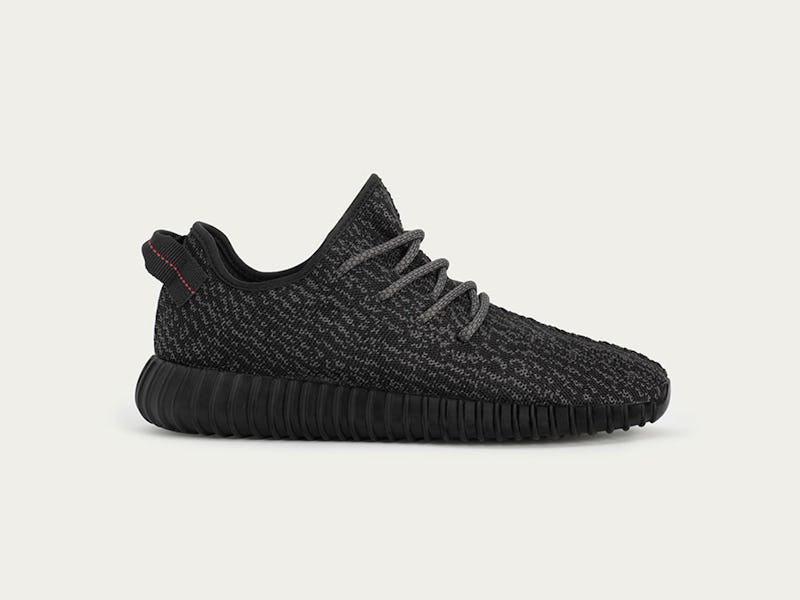 If you're looking to score a pair of the Pirate black Yeezy 350 Boosts at their original price, no one can blame you. But, the reality is these shoes are likely going to sell out quickly, so you've got to have a back-up plan if you really have your heart set on owning a pair. How much are the Pirate Black Yeezy 350 Boosts selling for on eBay? The prices vary quite a bit, but most of them aren't cheap. Sorry, folks, but it looks like you may have to drop quite a bit of cash to wear your very own pair of Yeezys. But hey, look on the bright side. At least you've got some options.
Prices range from $20 for a raffle ticket to $1,400 for the shoes themselves. To buy Yeezys from Adidas it'll run you around $200, so that's quite a price jump if you wind up buying the pair that's selling for over a grand. If you've got that kind of cash and really want these sneakers, buy all means — buy the shoes (and also, I'm accepting donations for my saving for Yeezy 350 Boosts fund).
Check out some eBay prices and weight your options, because you may have to make a game-time decision once the sneakers officially drop.
Two-hundred and fifty for these isn't bad. It's the $20 shipping that'll get you. Don't you just hate when shipping makes you rethink your life's decisions?
There's not much time left on this bidding war, so you better get in on the action while you can.
And the prices continue to rise.
Until you're well over the $1,000 price range. But, I mean, shipping's free.
How far will you go to own a pair of Pirate Black Yeezy 350 Boosts? That's for you and your wallet to decide.
Images: Adidas (1); Screengrab/eBay (4)