Chris Daughtry Comes "Home" To 'Idol'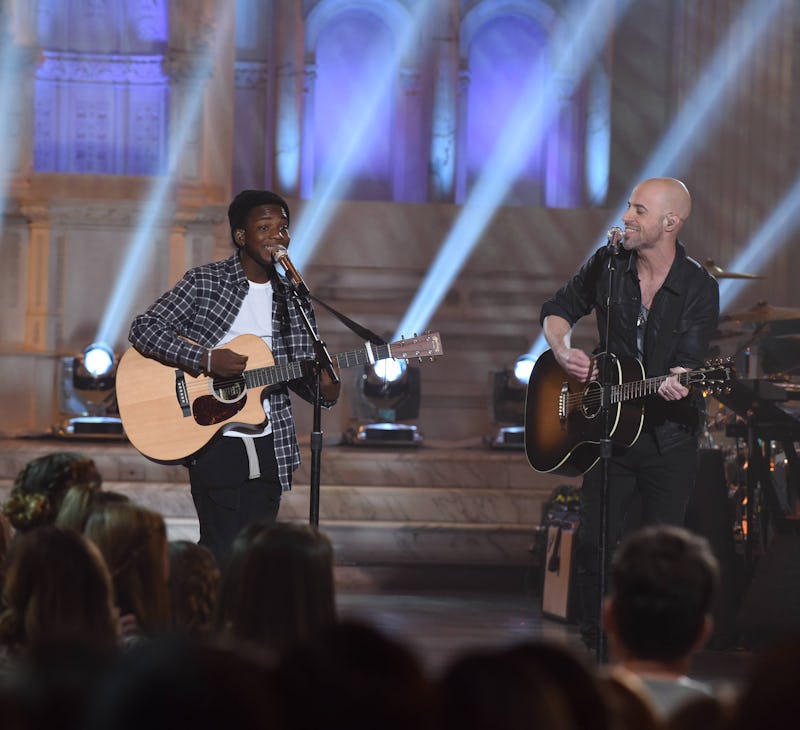 Chris Daughtry is HOME, y'all. The American Idol Season 5 finalist has returned to the stage that made him famous, and I couldn't be happier. Daughtry sang his own "Home" alongside season 15 contestant Lee Jean and absolutely SLAYED it. Honestly, Daughtry completely upstaged Jean, but it's totally okay because he's Daughtry and he can totally do that. Even so, Jean delivered a solid performance and is sure to advance to the next round.
It's been a long time since Daughtry has taken the Idol stage and it was SO great to see him in his glory again. Even though he didn't win his season, Daughtry went on to become one of the most successful Idol contestants ever — his name is more recognizable than many of the show's winners. And tonight he proved exactly why. As soon as Daughtry took the stage, I was mesmerized. I forgot I was watching Idol and instead imagined I was at a Daughtry concert. He performs with an energy and professionalism that is unmatched by any of the other Idol alum who have returned to the Top 24 duet round.
Enough about Daughtry — but really, is there ever enough Daughtry? — and on to Jean. I'll admit, it wasn't my favorite Jean performance, but it was still good. It's hard to match Daughtry's awesomeness, but Jean tried his best. His vocals were good and his stage presence was even better, which is all you can ask for at this point in the competition. There's no doubt Jean is in a good spot going into tonight's elimination.
Image: Ray Mickshaw/FOX