You'll "Love" The Song In This EOS TV Spot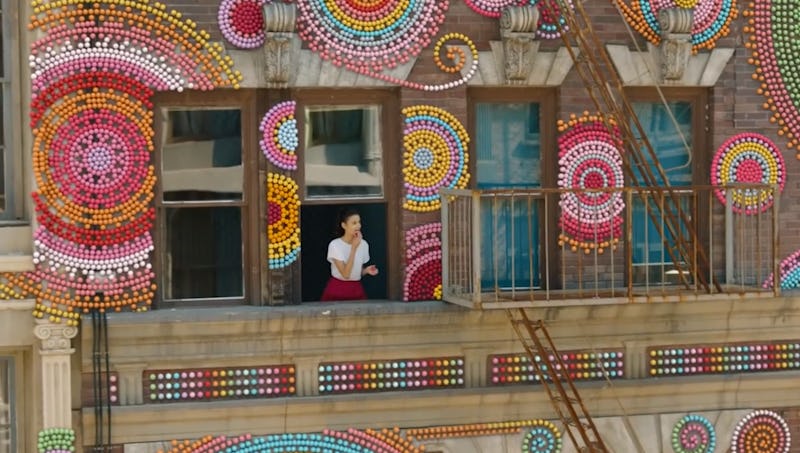 In a cheery 'n' bubbly TV spot for Evolution of Smooth lip balm, a cheery 'n' bubbly tune plays as a woman applies salve and walks down a busy street (and apparently transforms the city into a some kind of never-ending gloss display?). So what is the name of the charming pop track that appears in this particular advert for the candy-colored lip gloss orbs? The song in the EOS "Share the Delight" ad is "I'm Learning About Love" by pop-country singer Brenda Lee.
"I'm Learning About Love" appears on 1961's Emotions, Lee's fourth full length studio album. Before the album dropped, "I'm Learning About Love" was released as a single (alongside title track "Emotions") and it went on to climb to spot #33 on the Billboard Top 40 chart.
Lee has released approximately one bajillion major hits over the course of her illustrious career, including number one singles "I'm Sorry" and "I Just Want To Be Wanted." Oh, and! She also happens to be the recording artist behind a little Xmas jam called "Rockin' Around The Christmas Tree," aka one of the biggest Christmas songs to be released in the last century.
You can listen to "I'm Learning About Love" here:
And you can watch the EOS lip gloss sorcery here:
Image: eos Products/YouTube