Rihanna's "Work" Music Video Is So Powerful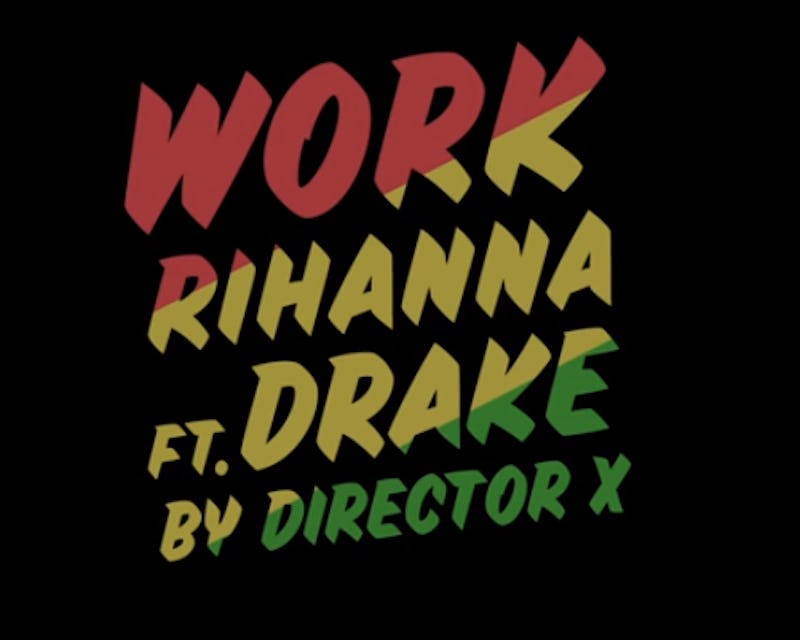 Rihanna is taking no prisoners when it comes to her newest album Anti. All you have to do is watch the seven minute long (it's long, but worth it) music video for Rihanna's single "Work," and you will understand that this is a woman who is not to be trifled with. Everything from her music to her lyrics to the outfits to the downright attitude demands respect. Not to mention, the first video — because it was literally two videos in one — is a beautiful celebration of her Barbadian culture. And, when I say beautiful, I mean beautiful. From the outfits to the people, Rihanna's "Work" video has a strong Caribbean message that is too important to ignore.
The singer originally hails from the island of Barbados, so incorporating this as a main theme seems only fitting. It also felt very natural. Sometimes it can feel like an artist is throwing in little pieces of their heritage in a very commercialized way or offhand way, Rihanna decided to focus on her heritage as the very center of this piece. And she did it so well that her music video actually felt like a variation of something you might see a Caribbean artist do in their home country. Every aspect of this song was an intentional embrace of a culture that not many people have the privileged of seeing on a daily basis, and I love the fact that she did it unashamedly. This is her home. And she has welcomed us into it.
Rihanna made a lot of important choices in this video, choices that really explore the beauty of her Caribbean culture, and I think that's very important to note. To begin with, the colors really added to the environment. The dress Rihanna was wearing was divided into Rastafarian colors, which we usually associate with the likes of Bob Marley. Then, there was the lighting and wall colors, which had the same theme of yellow, green, and red. While subtle, it added to the overall ambiance of the video, and really made it clear that this video was a cultural celebration. Then, there's the fact that almost all of the dances that the partygoers were seen doing in the music video were actually dances that are commonly done at parties across the Caribbean. The food that was being prepared in one shot was jerk chicken, a Caribbean delicacy. On top of that, all of the people in the video were people of color, people of the culture.
Being an African-American woman myself, I sometimes find myself disconnected to the ways in which other primarily black cultures outside of America celebrate their heritage. This was a cool way for even me to learn more about a different culture. I think we're so used to seeing Caribbean culture represented in such a commercialized way that it is eye opening to see the ways in which it is actually celebrated and made more tangible by someone who actually comes from that culture and can show us the true and beautiful sides of it. For Rihanna to take "Work" from simply being a song with a Caribbean sound to being a song attached to a music video that, at least in the beginning, takes the song to her home so her people can dance to it was inspiring to me as a woman of color.
Image: RihannaVEVO/YouTube; Giphy