The One Thing To Prevent Early Wrinkles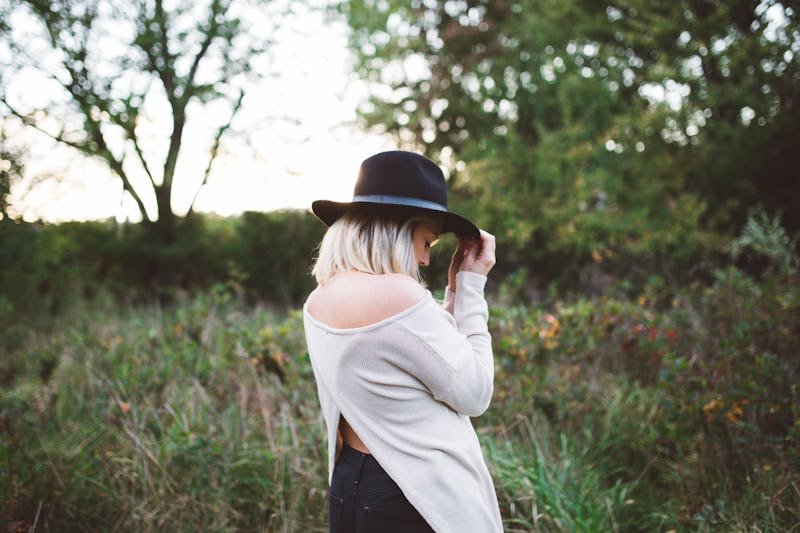 While there's obviously nothing wrong with wrinkles (like hello, I will have earned all my laugh lines!), there are ways you can keep your youthful glow around for years to come. I reached out to a professional in order to find out the one thing to prevent early wrinkles, and it's surprisingly simple advice. Still, the hardest part will probably be remembering to integrate it into your daily beauty routine.
Chief Marketing Officer at AHAVA, Rahel Danon, shared her number one tip for preventing early wrinkles, and it's definitely something we can all do. She says, "Wear sunscreen, every single day. Even when its cloudy, harmful rays can penetrate the skin and cause damage and pre-mature aging."
To get the most benefits possible, she advises, "Make sure to apply an anti-aging moisturizer with broad-spectrum sunscreen to protect the skin." Her personal favorite is AHAVA's Uplift Day Cream SPF 20, but any sunscreen with broad-spectrum protection is a wise choice.
Uplift Day Cream SPF 20, $79, AHAVA
Smooth and creamy, this sits easily under makeup.
I asked Danon if she had any additional hacks for wrinkle-free skin beyond sunscreen, and shared her suggested tips below. Pair them with daily sunscreen application for soft, youthful skin no matter what birthday you're celebrating next.
1. Drink Enough Water
Ceramic Water Bottle, $34, Urban Outfitters
"When you are dry and dehydrated, it shows on your skin and can make the appearance of lines and wrinkles more prominent," she says. "Make sure to drink at least eight glasses of water to flush out toxins and plump up the skin from the inside." Get yourself an epic water bottle like the one above to stay motivated.
2. Lock In Moisture
"Smooth out superficial lines and wrinkles ... by incorporating a hydrating mask every night," she suggests. Try out one (or all) of the hydrating face masks below to see how soft your skin feels!
DIY Moisturizing Avocado Face Mask
Soothing, simple, and easily made with things in your kitchen. This DIY moisturizing mask is really all you need to soothe dry skin.
Hydration Cream Mask
Hydration Cream Mask, $30, AHAVA
This cream mask is packed with Dead Sea mud for the ultimate nourishing experience.
Drops Of Youth Bouncing Sleep Mask
Drops Of Youth Bouncing Sleep Mask, $32, TheBodyShop
Featuring Edelweiss stem cells and community-traded Babassu oil, this mask replenishes your skin while all you need to do is catch some Zs.
Images: Brooke Cagle/Unsplash; Courtesy of Brands; Lindsey Rose Black