12 Books Getting A Film Or TV Adaptation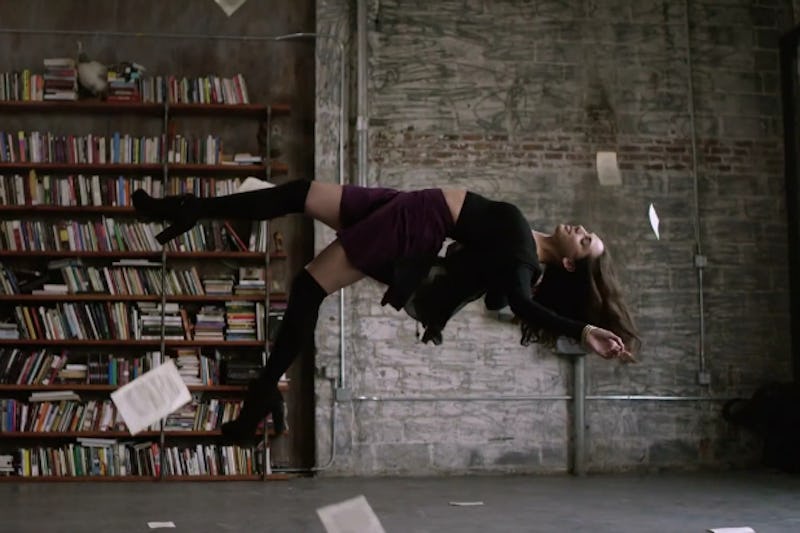 For the serious book reader, movie and television adaptations are a double-edged sword. On the one hand, it's super exciting to see who will be cast as your favorite character, to see the visualization of awesome scenes in the books that you love. I still remember how awesome the Battle of Blackwater Bay was in the second season of Game of Thrones, and how perfect Peter Dinklage's casting as Tyrion Lannister was. Unfortunately, there's a dark side to adaptations as well. Sometimes they get characters completely wrong, or change tiny plot points in an annoying way… or larger plot points in an even more annoying way. This is evidenced by the fact that I actually don't even watch Game of Thrones anymore, mostly for various Sansa Stark-related reasons. Don't even get me started on people who have only seen the movie.
Like it or not, the entertainment industry loves the idea of an already existing audience for films, which is how we get our Harry Potter movies, our Hunger Games franchise, and the never-ending pursuit to commit every Nicholas Sparks novel to screen. However, some book-to-screen adaptations occasionally fly under the radar due to low-key marketing or the fact that not many people even know the source material. To combat this, I've compiled a list of 13 books that you might not have known either recently released an adaptation, or have one coming down the pipeline. Take a look, did your favorite book get optioned?
If you're a consistent Bustle Books reader, this may not come as much of a surprise, but if this is news to you, get excited. Syfy's adaptation of this twisted Harry Potter pastiche premiered in late January. Centering on young Quentin Coldwater, a genius who learns that magic is real the day is he accepted into Brakebills Academy. Die-hard fans of the books shouldn't expect a faithful adaptation, but what's happening so far is interesting on its own. Insanely attractive hipster wizards? Sign me up!
If you enjoyed this comedic and meta sci-fi novel about the low-ranking members who are always getting killed on mission in a Star Trek-like universe, it's time to set your phasers to "celebrate." FX has plans to adapt Redshirts for a limited run. There's no word yet on who may star, but Ken Kwapis, director and producer of The Sisterhood of the Traveling Pants is set to direct the first episode.
Did you love the campy thrills of True Blood and the Sookie Stackhouse novels but wished things had gone even darker? Welcome to Midnight, Texas, a small town where the supernatural and the normal coexist and every single person in town has a mysterious secret. NBC is currently developing the book series as drama for Fall 2016, with the title of the show to be named after the trilogy as a whole: Midnight, Texas. Not much else is known beyond that, so keep an ear to the ground, more is bound to come up soon.
After losing a job at a tea shop, unambitious 26-year-old Louisa Clark finds a new job as the caretaker of permanently disabled Will Taynor, a man who was highly successful until the motorcycle accident that took everything away from him. The next six months between them turn out to be the best six months of their lives. It was only a matter of time before this popular romance hit the big screen, and hit it did. This adaptation is slated to be released by Warner Bros on June 3. It stars Sam Claflin and the Mother of Dragons herself, Emilia Clarke. Bring tissues to this one.
Syfy is getting insanely literary these days, and perhaps the network's most ambitious book-to-TV entry is the adaptation of James S.A. Corey's intricate space opera. Known as The Expanse on the Syfy network, this series begins in a critical period of human history. Expanding beyond the Earth, mankind has also set up shop throughout the entire solar system, the two biggest colonies being on Mars and the asteroid Ceres. The two colonies have become independent from Earth's influence, but Mars and Earth's exploitation of Ceres' labor has been brewing some serious conflict. Is it Game of Thrones in space? Only time will tell, but it does have the makings of some great sci-fi.
When 17-year-old Hadley Sullivan misses her flight, she finds herself stuck in JFK airport and late to her father's second wedding to a woman that Hadley has never even met. Luckily, when she finally boards a flight, she meets the absolutely perfect boy, Oliver. As they get to know each other on the flight, things seemed lined up for love, until they lose each other in the post-flight madness. Will they find each other, and therefore love again? Dustin Lance Black, also known as the screenwriter who brought you Milk, is slated to direct the movie adaptation of The Statistical Probability of Love at First Sight and Hailee Steinfeld, also known as "Legacy" from Pitch Perfect 2, is slated to play Hadley.
Set in a world where 1 percent of all children are born with some sort of superpower, calling them "brilliants," Brilliance centers on federal agent Nick Cooper, a brilliant who hunts terrorists. When Cooper's latest target may just be the most dangerous man he's ever come in contact with, an incredibly violent brilliant intent on starting a civil war, he swiftly learns that he's going to have to betray everything he knows in order to catch him. Optioned by Legendary Pictures, the only star currently attached to the project is Noomi Rapace, ever since both Jared Leto and Will Smith bailed out.
Neil Gaiman is having a pretty great time of it, given the fact that both American Gods and The Sandman are getting adaptations of their own. Flying under the radar, however, is the adaptation of one of his short stories, How to Talk to Girls at Parties . Set in Britain in the 1970s, the story centers on two teenage boys who go to a party with the sole purpose of hitting on girls, only to discover that none of the girls are what they seem. John Cameron Mitchell (aka the writer, director, and original star of Hedwig and the Angry Inch) is set to direct, while Elle Fanning, Nicole Kidman, and Alex Sharp will play lead roles.
9. Hyperion by Dan Simmons
Syfy strikes again! Hyperion is an epic sci-fi tale in the vein of The Canterbury Tales. Under the threat of a terrifying creature called the Shrike, the entire galaxy is at war. On the eve of Armageddon, seven pilgrims set out to Hyperion, the world where the Shrike dwells, to see answers to their lives unsolved riddles. Each pilgrim carries hope, but they also carry a terrible secret. This adaptation will be for a miniseries, and will be produced by apparent Hyperion superfan Bradley Cooper. Who knew?
This love story about two magicians urged to do magical battle due to a bet between their two masters is presents several incredible visuals in the text, so one can only imagine how awesome it would look adapted to the screen. Luckily for us, we might not have to wait long, as Heyday Films is planning an adaptation of this magical novel. The bad news is that the screenplay has been worked on for the past four years with very little news about when production will begin.
11. High-Rise by J.G. Ballard
Ballard is no stranger to film adaptations of his works, with his novels Crash and Empire of the Sun having been adapted by David Cronenberg and Steven Spielberg respectively. High-Rise is set in a luxury apartment building that is cut off from the rest of society in London 1975. Unfortunately, as a hierarchy is established on the floors, soon tensions begin to brew, leading to an all-out civil war where elevators are battlegrounds, and cocktail parties erupt into coups. Set to release in the U.K. in March, it stars Tom Hiddleson, Elizabeth Moss, and Sienna Miller.
Unwilling to be left out of the sci-fi/fantasy adaptations, BBC Two is catching up by adapting Miéville's fantasy noir The City & the City. When a foreign student's mutilated body is discovered in the wasteland outside of the city of Besźel, investigator Tyador Borlú swiftly learns that she might have had a hand in the political turmoil between Besźel and its neighbor, the city of Ul Qoma. Inhabitants of either city are not even allowed to see or acknowledge the other, but to solve this mystery, Borlú must cross the borders himself. Boasting the same producer as the incredible miniseries Parade's End, The City & The City will be a four-part miniseries
Images: Syfy