Marissa's Boyfriend Has 'Mob Wives' Connections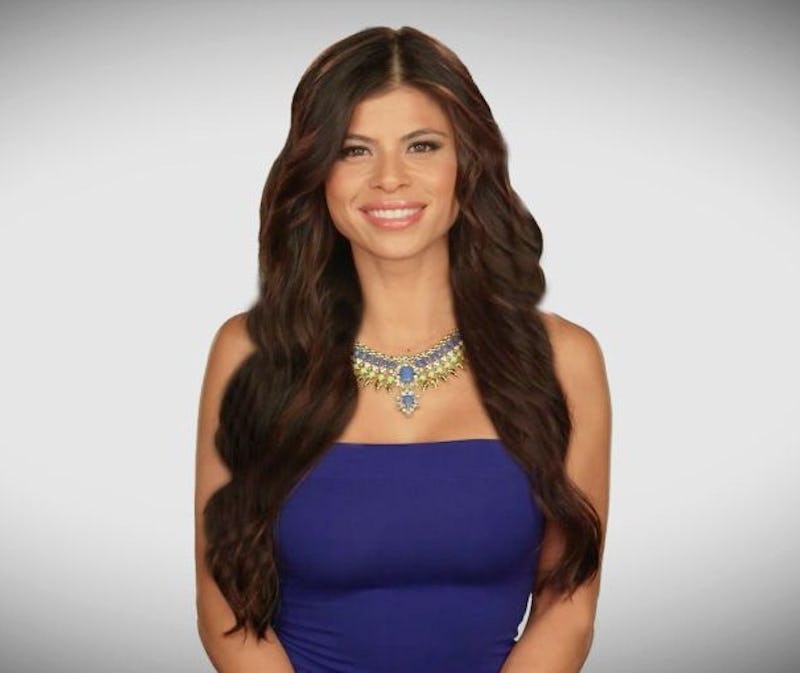 New blood hasn't changed a thing about Mob Wives, since it's still the most explosive cast on reality TV. But the addition of Marissa Jade Fiore to Mob Wives' sixth and final season has made things spiral even more out of control — even Renee and Drita were saying that Brittany and Marissa needed to calm down and not fight. One of the many sticking points between the two is Marissa's boyfriend, O.Z., who you may have seen in the first seven episodes of Season 6 so far. O.Z., real name Jamie Lansburg, according to his VH1 bio, is Marissa's boyfriend, or at least he was while Mob Wives was filming.
It's... possible that Marissa and O.Z. are no longer together, though they haven't announced a split. They haven't posted a picture with one another, and she hasn't been mentioning her relationship very frequently on any social media platforms. But currently on the show, Marissa and O.Z. are in the process of moving in together and taking their relationship incredibly seriously, so they may just be taking a social media hiatus (or simply hate online PDA). But regardless of her official relationship status, it looks like for Marissa, her relationship with O.Z. or anyone else comes behind her son, her friends, and her career — at least when it comes to social media.
And even if Marissa says in her Mob Wives introduction that she initially met O.Z. through fellow Mob Wives cast member Renee Graziano, he hasn't done much to ingratiate her among the rest of the women. Even though O.Z. was also a childhood friend of Drita D'Avanzo, that hasn't meant that the two have gotten along — in fact, Drita seems to despise Marissa just as much as Brittany Fogarty, who at the very least was personally insulted by the beauty queen Mob Wife in an earlier episode. Drita's behavior even led some of the other women to speculate that Drita used Brittany to start a fight with Marissa in order to not damage her relationship with O.Z.
But Drita and Marissa were able to make up when some allegations about O.Z.'s past with Drita's husband, Lee, actually turned out to be Karen's handiwork... at least enough that it seems both women can continue their friendship and relationship with him.
But in addition to his record with the Wives, O.Z., aka Jamie Lansburg, has a criminal record. When the season began, he was on parole following four years spent in prison, which he was sentenced to after pleading guilty to conspiracy to distribute cocaine, according to Staten Island Live. The website also reported that in 2005, Lansburg was suspected of a robbery, but was acquitted and then sued the city and two police officers who arrested him, "alleging malicious prosecution, false arrest and civil-rights violations." In 2009, the case was settled and Lansburg received $7,501, though "the city admitted no liability and no violations of Lansburg's rights."
All that aside, it seems that Marissa and O.Z. are going through the same good times and issues that plague any relationship, just with a little bit of a Mob Wives twist. When all of the ladies were venting about their relationships, she gushed about how supportive O.Z. is of her wanderlust and how much they love being together. No matter how few Instagram posts they put up together, it seems like O.Z. and Marissa have a strong commitment to one another.
Image: VH1