8 Best Contour Products For All Skin Tones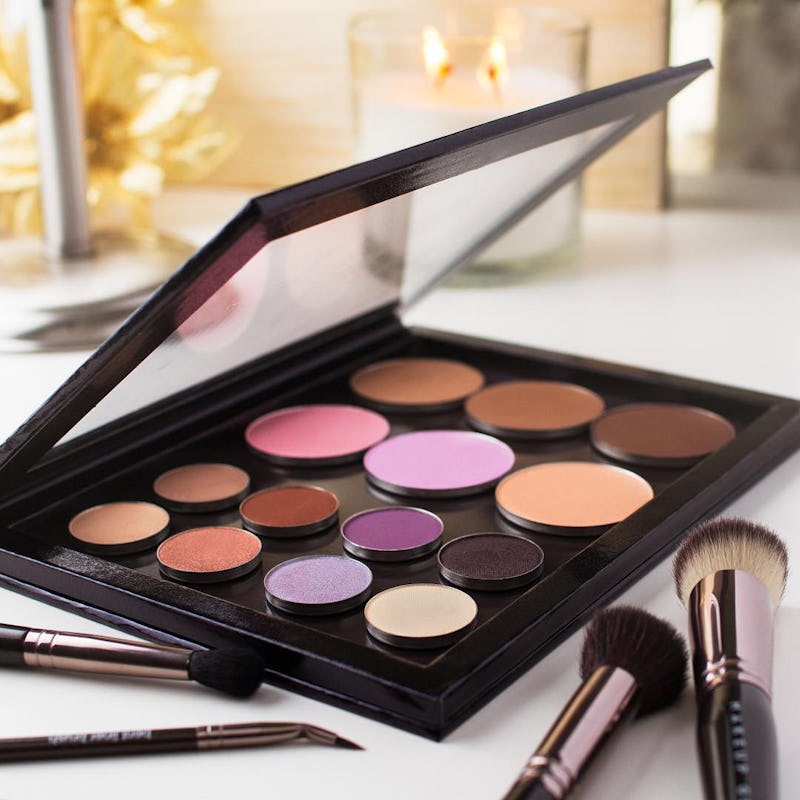 We all love a good contour. Whether you're amping up your look for a night out or contouring is your everyday, go-to technique, what's not to love about highlighting your best features. However, finding the perfect contour palette or shades can prove really difficult if you've got super light or dark skin. For those of you looking for a specific shade, here are the best contour products for all skin tones, so everyone can play.
It's been a longtime complaint for very pale and very dark-skinned girls — most makeup companies do not create products for all skin tones. Middle of the road, warm-toned skinned gets all the glory while women on the polarized ends of skin tones get left behind. Boo.
Luckily, we are in a new age of makeup. More and more products are being created to flatter everyone (think of the neutral, universal blush "Orgasm" by NARS). And, we finally see very pale and very dark skin highlighted online by YouTube vloggers or companies like MAC. That goes for contour, too! Palettes are created to universally flatter all skin tones, so everyone can get in on the hot makeup trend.
Typically, cool tones more naturally mimic the shadows cast by high cheekbones. Cool tones are the contouring favorites, compared to their warmer cousins: bronzers. If you're a contouring newb, here's a good rule of thumb: You want to find a cool-toned matte shade that is a two to three shades darker than your natural skin tone.
Below are a few of my favorite inclusive brands, palettes, and products.
Kat Von D Shade + Light Contour Palette, $46, Sephora
All matte, creamy shades that support all skin tones. Yes.
Anastasia Beverly Hills Contour Kits, $28, Amazon
These cult-favorite cream contour kits now come in three different shades for all skin tones. From highlights to brows and contour kits, ABH covers the bases.
Too Faced Cosmetics Bronzed and Poreless Bronzer , $27, Too Faced
They're called bronzers, but the light, cool color and matte finish make these perfect for fair-skinned to very dark-skinned ladies.
Makeup Geek Contour Powder Pan Complete Set (8 Pans) , $60, Makeup Geek
Makeup Geek just released a range of contour powders that appeal to every skin tone: warm pale, cool dark, and everything in-between. It's perfect.
Laura Mercier Flawless Contouring Palette, $81, Amazon
This is a truly deep contour palette that is creamy and easy to work with. No more washed out looks for deep skin!
NYX Highlight & Contour Pro Palette, $24, Amazon
A beautiful, creamy palette that is perfect for very fair skin. The highlights are ideal for pale gals and the warm and cool tones give options for everyone.
Tarte Park Ave Princess Contour Palette, $34, Tarte
Highlight, blush, and contour all in one palette makes the technique easy, and these soft colors are perfect for fair skin.
Morphe 06PW Warm Pro Definition Palette, $23, Amazon
Morphe has a wide range of contouring products and palettes. Light to dark, cream to powder, they have it!
Image: MakeupGeekCosmetics/Instagram; Courtesy of Brands