Tina Fey's Co-Stars Talk Working With The Comedian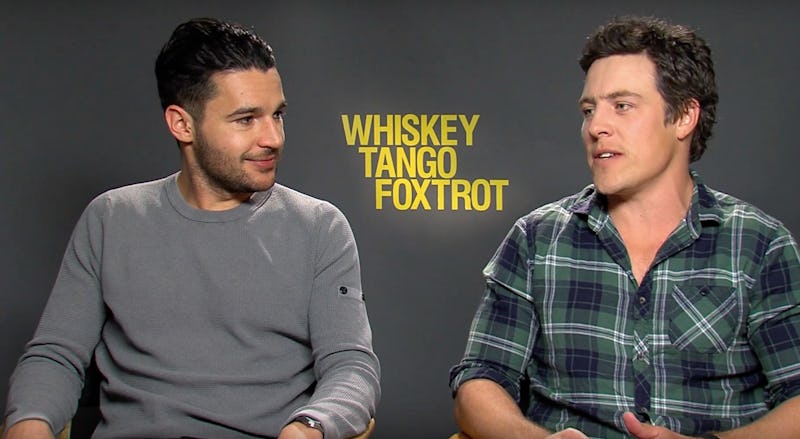 One might think that the only reaction you'd have to getting to work with Tina Fey would be pure joy, but for Christopher Abbott, an actor in the new movie Whiskey Tango Foxtrot , finding out that Fey would be his co-star in the dramedy garnered a different response. "I was nervous about working with Tina at first," Abbott reveals to Bustle in the video below. "Luckily once I met her, that went away pretty quickly."
Watching Whiskey Tango Foxtrot, out Friday, it's not hard to imagine that Fey and Abbott, who play real-life war journalist Kim Barker and the Afghan man who acts as her driver and translator, Fahim, respectively, have an off-screen friendship that mirrors their one in the film. Abbott and his co-star Stephen Peacocke, who plays Kim's bodyguard Nic in the movie, share that the whole cast, which also includes Margot Robbie and Martin Freeman, bonded off-set and enjoyed their time together. The ease they developed must've helped balance out the seriousness of the movie's plot, as although the movie is a comedy at heart, it does take place in mid-'00s Afghanistan.
Elsewhere in the interview, Abbott and Peacocke expand upon about the movie's heavy themes and the movie's feminism, and Abbott gives his opinion on the movie's controversial choice to have both he and co-star Alfred Molina play Afghan characters, despite neither of them being from the country. Hear what they have to say below: