'Fuller House' Gets Serious For Stephanie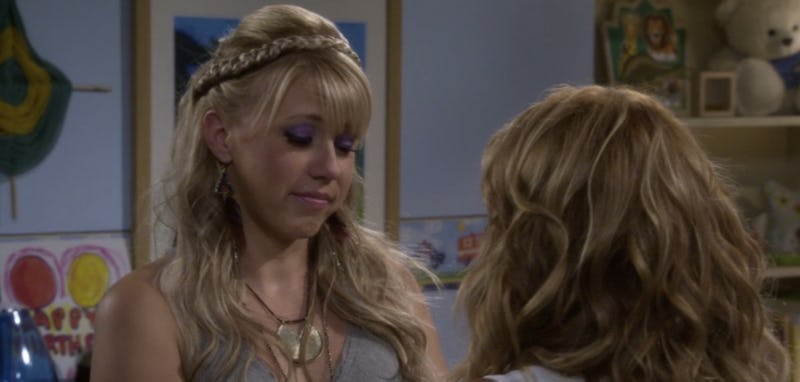 Although most of Netflix's Full House reboot is full of laughs and fun, it does cross into some pretty serious territory with one storyline. [Spoilers ahead] In Episode 5 of Fuller House , Stephanie reveals that she can't have kids. It's a pretty emotional admission she makes to her older sister D.J., but I'm glad that Fuller House isn't afraid to deal with some more serious issues.
In the emotional final minutes of the episode, Aunt Stephanie confesses to D.J. that she's upset she can't have kids of her own, after seeing how great D.J.'s kids are. "I wasn't really thinking about starting a family then anyway," she says of when she first found out. "But, then I moved in here, and I really got to know your kids and feel what it was like to have a family of your own. Things changed."
D.J. meets her tearful words with total support. "You should know that my kids are your kids, and we appreciate everything that you do. We love you," D.J. says, giving her sister several hugs. (What is Full(er) House without a comforting hug after a hard talk?)
The emotionally-charged moment soon ended, in true sitcom fashion, with a joke. "Not that I'm counting but that was our fourth hug in a minute," Stephanie says. "I can't help it. I'm turning into Dad," D.J. replies with a laugh.
Stephanie's infertility isn't mentioned again in the series, but that's OK. It definitely doesn't define her, and the important thing is that she is supported through the hard time by her sister and her family. Stephanie may not be able to have biological children, but Jackson, Max, Tommy, and Ramona will never find a better aunt.
In that way, Fuller House echoes what Full House always was: A story of how an unconventional family comes together and forms a lifelong bond, whether they are all blood relatives or not.
Image: Michael Yarish/Netflix (2)