These 9 Shocking Photos of Stars Without Makeup Have Us Questioning Everything. Everything!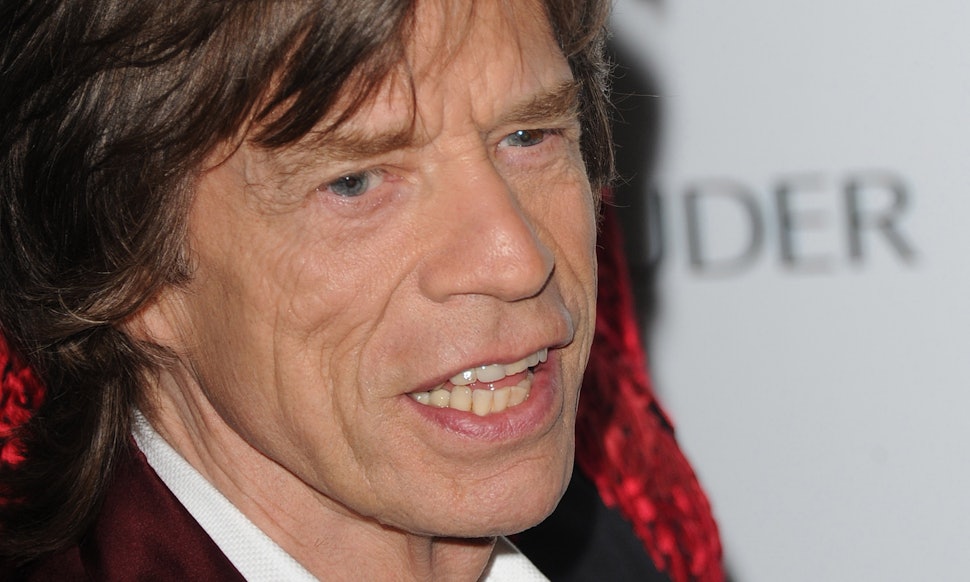 Stuart C. Wilson/Getty Images Entertainment/Getty Images
Here at Bustle HQ, we absolutely lose it every time a photo of a celebrity (or, as we like to call them, "celebestie") without pancake makeup makes its way into our email inboxes. Our editors tremble, our writers openly sob, and the whole terrifying viewing process shakes us to our collective core. Everything we assumed to be true is no longer certain; we stumble around the room like a bunch of bad tops, lost in a whirlwind of Cartesian doubt. If we live in a world where Kim Kardashian is allowed to take off her false eyelashes, then — then — then what's the freaking point, man?
Lana Del Rey
The mournful chanteuse looks NEARLY UNRECOGNIZABLE without her signature retro eyeliner, though we'd pick up on her affinity for vintage ephemera anywhere.
Cara Delevingne
ASTONISHING! After a night of hard partying, the wild-child model uploaded this makeup-free selfie to Instagram late last night. We knew photoshop was a problem in the fashion industry, but we had no idea it was this serious.
Taylor Swift
In a single mind-boggling paparazzi shot, we learn that Taylor Swift, without her Ruby Woo, almost single-handedly runs the Western fashion industry. Where can we turn for the truth these days, America?!
Beyoncé
Queen Bey took a practical, no-makeup approach to a recent grocery run, but the sight of the Flawless singer without flawless makeup left us writhing on the floor in unexplainable sorrow, whisper-singing "I woke up…(sob)…like this…"
Amy Adams
We nearly fell off our ergonomic desk chairs when this hair-raising picture surfaced — who knew the famously sweet Adams looked like this without under-eye concealer?
Katy Perry
Conspiracy theorists among us have always suspected that Perry's makeup was permanently tattooed on her face, but this candid shot from an LA coffee run left us breathless with shock. "Why don't we look like that naturally?" we whined, before realizing the excruciating pain Perry must have faced to get her perma-glow.
Lorde
The fresh-faced 17-year-old singer-songwriter went from fab to drab when she skipped the mascara and stepped off a private jet as Leonardo Da Vinci's "Old man with ivy wreath and lion's head."
Julia Roberts
Miley Cyrus
Never one to shy away from candid selfless, Cyrus shocked the world with a makeup-free close-up yesterday. While we applauded her brave attempt to shatter unrealistic beauty standards perpetuated by social media, we couldn't help but openly mourn our loss of innocence at the same time.