BOOK IT! Program Partners With Major Kids' Writer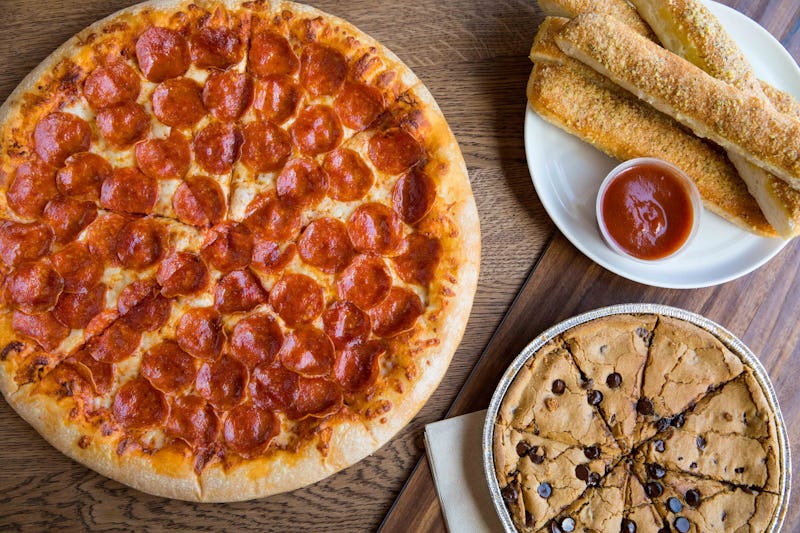 Shannon O'Hara/Getty Images Entertainment/Getty Images
Like a lot of kids my age, I looked forward to BOOK IT! every year. The annual reading challenge for kids in grades K-6 offers free pizza to students who meet their reading goals each month. Now, Pizza Hut's BOOK IT! program has partnered with Kate DiCamillo for its 2016 event.
DiCamillo is the author of two Newberry Medal books. She served as the National Ambassador for Young People's Literature from 2014 to 2016, and will be this year's National Summer Reading Champion.
In 2016, BOOK IT! program materials — which include free, printable calendars, reading logs, and coloring pages — will feature characters from DiCamillo's Newberry Award-winning novel, Flora & Ulysses: The Illuminated Adventures, illustrated by K.G. Campbell. BOOK IT!'s partnership with DiCamillo marks the end of its 4-year-long run with Diary of a Wimpy Kid author Jeff Kinney.
As a former participant, DiCamillo is excited about partnering with BOOK IT! She says:
Reading should not be presented to children as a chore or duty, but rather as a gift. The Pizza Hut BOOK IT! program perfectly aligns with this philosophy by emphasizing the fun of opening a new book and celebrating the satisfaction that comes from reading another story. Millions of adults have fond memories of being a BOOK IT! kid, and I'm honored to work with Pizza Hut to share my own love of reading with the next generation of BOOK IT! students
The author also filmed a trailer for the BOOK IT! program.
Enrollment for BOOK IT! 2016 begins Tuesday, March 8. Operating since 1984, it's "[t]he longest-running, corporate sponsored reading program in the country," according to the Tuesday press release. Over the last 22 years, BOOK IT! has incentivized reading for more than 62 million students in the U.S.
Updated March 9.
Image: Shannon O'Hara/Getty Images