JoJo's Instagram Reveals Her Post-'Bachelor' Life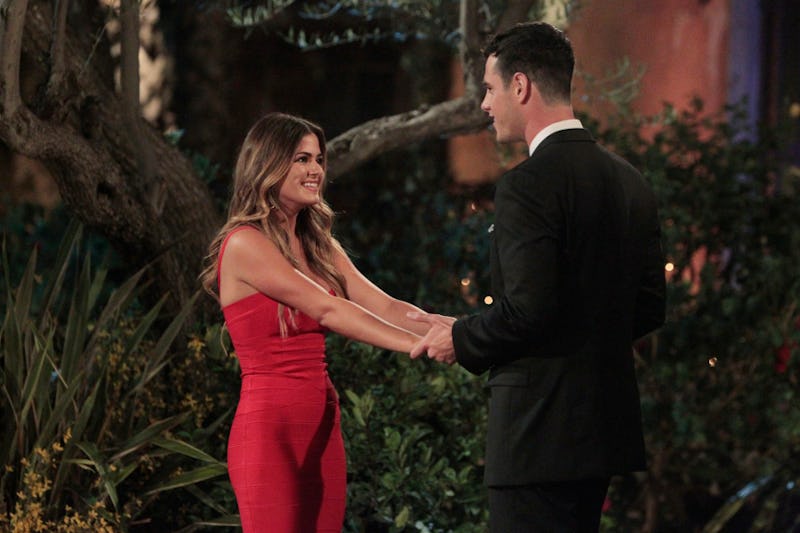 On Monday night, we will finally know who will get to marry The Bachelor (since Ben Higgins already confirmed to Good Morning America that he's engaged, breaking the rules like the rebel he is). The stakes will be especially high for this finale since Ben has told both women that he loves them (another rule broken — telling you, he's this century's James Dean). Bachelor Nation seems to feel the same way that Ben does, considering that they both seem like such solid women, and is having a hard time choosing between TeamJoJo or TeamLauren. But, one way to further gauge a person's character in this day and age is via their social media accounts — what does JoJo's Instagram say about her as a person?
JoJo has been a fan favorite since the very beginning of the season, showing viewers her own brand of Southern charm. From the moment she stepped out of the limo wearing a unicorn head, we were transfixed with the 25-year-old native Texan. Ben obviously echoed our sentiments, and every moment that they spend together seems to be supercharged with passion. Even after all of the turmoil involving JoJo's possessive family unit and ex-boyfriend Chad, JoJo is still in it to win it. I can't help but wonder what her life is like outside of the confines of The Bachelor's cameras, though, so let's turn our attention to the window of her soul: Her Instagram feed.
She's A Big Reader
JoJo's inspirational quote game is strong. A woman who uses her words on a platform that is entirely image-based demonstrates that she's a thinker who's not to be trifled with. I love a woman who loves to read and share her love of words with others.
She Keeps Her Friends Close
Though she has plenty of solo shots on her feed, JoJo's Instagram is dedicated to the importance of friendship. It looks as though she has a strong base of friends behind her, which is crucial when you're suffering the hardships of romance on national television. They also look like they have to have a lot of fun — you can't hate that.
She Is An Animal Lover
Or, at least, a Jackson lover. A healthy portion of JoJo's feed showcases the love that she has for her four-legged "son."
She Has Bomb Personal Style
If you're looking for spring trendspiration, look no further than this Instagram. With peep-toe booties and steals from Forever 21 galore, I just. Can't. Look. Away.
She Can Laugh At Herself
JoJo's lighthearted nature shines through on the show, and it seems that it's not artificial. Her goofy captions denote that there's no reason to take herself too seriously, and I especially love the Insta-shout out to her mom's method of drinking straight from the bottle. JoJo's great sense of humor and grounded personality makes her a total catch — whether Ben sees it or not.
Image: Rick Rowell/ABC