11 Books To Read Before Camp NaNoWriMo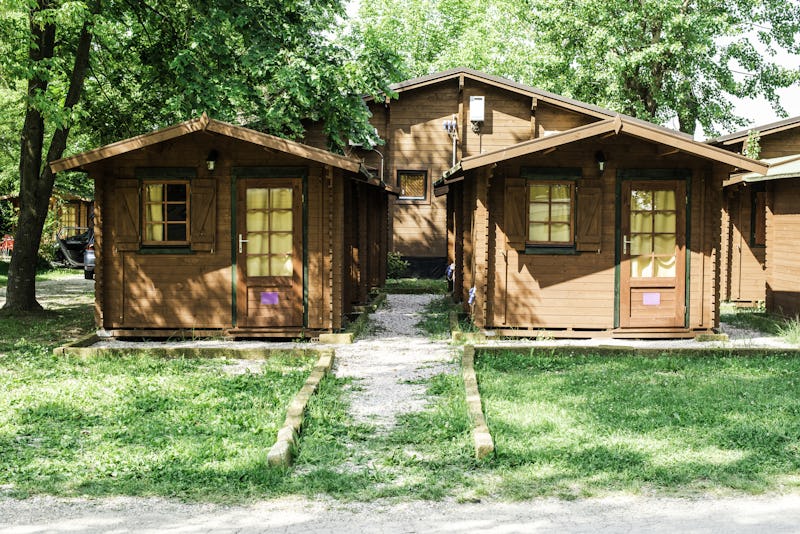 Camp NaNoWriMo is just around the corner. Get excited, aspiring writers, because this is one writing retreat you don't have to pack any bags to attend. Whether you're a plotter or a pantser, I've got a great list of summer-themed books to read before Camp NaNoWriMo begins.
I know what you're thinking. NaNoWriMo? I thought that was in November! Aren't you a bit early? Well, yes, and no.
NaNoWriMo — that is, National Novel Writing Month — tasks authors with writing 50,000 words during the 30 days of November. Camp NaNoWriMo, on the other hand, is essentially the same challenge, but is held twice each year, in April and July.
Instead of writing a novel-length manuscript, WriMo campers can shoot for goals of 30 to 1 million — !!! — words in any genre, including poetry, short fiction, fan fiction, and scripts. If you participated in a previous NaNoWriMo event, heads up: Camp NaNoWriMo also welcomes writers who are in the process of editing their work to complete their revisions during the month-long event.
Oh, and did I mention that Camp NaNoWriMo has plenty of summer camp-themed activities planned throughout the month? Word sprints, inspirational letters from home, and other bits of writing fun hit your inbox with plenty of nostalgic charm.
You'll be placed in a cabin with up to 11 other WriMo campers, who will be your writing group buddies for the month. If you let Camp NaNoWriMo handle your cabin assignment, you'll either be sorted randomly or by age, genre, or word count goal. WriMo campers may opt to create private cabins or "pitch solo tents," as well.
If you're ready to break out your camp stove and marshmallows for this virtual writing retreat, sit tight. I've got 11 great books you can read before Camp NaNoWriMo starts to help you get into the summer camp spirit and reach your writing goal.
1. Lumberjanes by Grace Ellis, Noelle Stevenson, Brooke Allen, and Shannon Watters
Ugh, is there a comic I love more than Lumberjanes right now? Probably not. This series focuses on five cabinmates who go on off-itinerary adventures and battle legendary villains at Miss Quinzella Thiskwin Penniquiqul Thistle Crumpet's Camp for Hardcore Lady Types.
Author Mari Graña wanted to retreat to her own Walden Pond: an old shepherd's cabin on 240 acres in northern New Mexico. In the process of renovating her new home, Graña met the locals, learned their stories, and wrote this commentary on rural kinship and the writing life.
Two years after she survives the aneurysm that puts her on borrowed time, 15-year-old Adrien takes a summer job working for her aunt at Camp Lakeshore. As the ghosts of the camp's past haunt her emotionally distant aunt, Adrien is shunned by the counselors for being the boss' niece, and finds her only friend in Paul: a brooding young handyman who has foreseen his own death.
Evie Boyd is just a lonely teenager when she meets Suzanne and her group of devil-may-care friends at the start of the summer. She soon finds herself whisked away to the secluded mountain ranch where Suzanne and the others reconnect with their charismatic leader. Desperate to belong, Evie doesn't know what trouble she's headed toward.
If you're gung-ho for the writing retreat aspect of Camp NaNoWriMo, Annie Dillard's The Writing Life is your ultimate prep book. Full of seemingly non-writing-related moments — including alligators, fireworks, and wood chopping — The Writing Life will get you into the summer camp mood and the writing spirit.
The Interestings examines the lasting relationships between six friends who meet at a summer camp for the arts in Summer 1974. A few decades later, their adult lives are certainly not what they'd imagined as creatively talented teens, and the group of special snowflakes must navigate being ordinary.
Precocious 12-and-a-half-year-old Aris has her life planned out. She's going to write the Great American Novel, and she's going to do it in a month — sound familiar? With some help from Write a Novel in Thirty Days! and her hopelessly quirky family, it seems easy, but the tween novelist is about to find out that things don't always go according to plan.
Sometimes starting to write your novel is the hardest part of the process, especially when a NaNoWriMo event sneaks up on you unexpectedly. In Bird by Bird, Anne Lamott lays out a tentative game plan for burgeoning writers, complete with contingency plans for all the road blocks that pop up on the path to publishing.
9. Brain Camp by Susan Kim, Laurence Klavan, and Faith Erin Hicks
If you have fond memories of Real Genius, you'll love Brain Camp. Misfits Jenna and Lucas get shipped off to an invitation-only summer retreat for rebellious kids, but Camp Fielding's methods might be more sinister than they first appear.
10. This One Summer by Mariko and Jillian Tamaki
Rose and Windy are summer friends who reunite every year when Rose's family goes on vacation. But this year, Rose's parents aren't getting along, and she and Windy will face a long line of firsts in This One Summer.
Best friends Jess and Leslie meet when Leslie beats all the boys in a foot race, Jess included. The two spend their time in Terabithia: a fantasy world they invent and rule over as king and queen. Katherine Paterson's Newbery Award-winning middle grade novel is a coming-of-age story about children forced to tackle adult issues for the first time.
Image: Fotolia