Kendall & Kylie's New Pacsun Line Is Super Cute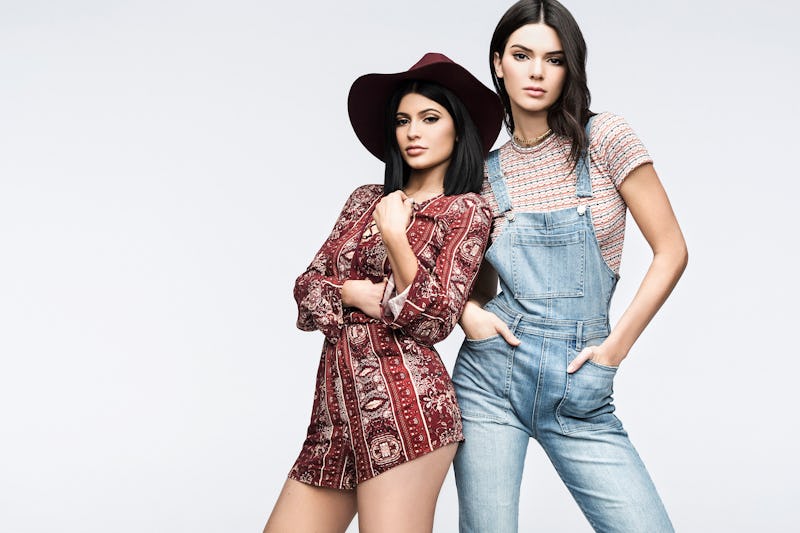 Spring has sprung for a second time around — at least as far as these sisters are concerned. The next installment of Kendall and Kylie Jenner's Spring collection for PacSun is coming soon. The Jenner sisters just keep on delivering! When it comes to '70s-inspired, festival-ready clothing, this collection has everything you could ever want and more.
The latest pieces will become available to shop online and in stores on March 13. The newest additions include lace-up bodysuits, floral rompers and halter tops. The first part of this Spring 2016 line dropped in January, and with these new items in the mix, there are now over 60 pieces to shop, all under $65. So, when it comes to affordable spring-break ready style, K&K X PacSun has got you covered.
So, if you've been wondering what you were going to wear to all of those outdoor music festivals, wonder no more. You're going to have all of the retro vibes you could need for the season. The Jenners never disappoint with their fashion, especially when they design pieces that the rest of us can afford to wear, too. These items are also available in the Kendall & Kylie mobile game so you can match your character to your OOTD, IRL. So, let the shopping spree begin, virtual and otherwise. Without further ado, I give you your latest Kendall and Kylie-related obsessions.
1. Keep Me Wild Halter
This is the perfect top for all of those free-spirited gals out there.
2. Halter Romper
It's a halter and a romper all in one, so if you're going to make just one addition to your wardrobe, this really needs to be it.
3. Crochet Tank Top
This delicate crochet tank is perfect for layering.
4. Floral Romper
A floral romper is perfect for any springtime occasion.
5. Keyhole Romper
A romper with a keyhole cut-out is a little sweet and a little sexy, which is everything you could ever hope for.
6. Ribbed Bodysuit
Get ready to layer this with shorts, skirts and more for an effortlessly chic look.
7. Lace-Up Top
You can't go wrong with a trendy top like this in your closet this season. It's sure to come in handy.
8. Lattice Halter
This halter with a flower logo and lattice detailing is a mix of dainty and edgy, which is never a bad thing, if you ask me.
So, there's a sneak peek of the pieces you'll be able to shop at PacSun on March 13. The countdown is on! Get ready to say "hello" to your new spring wardrobe.
Want more fashion and beauty tips? Check out the video below and subscribe to Bustle on YouTube!
Images: Courtesy Kendall & Kylie for PacSun (8); Giphy (1)