Will Too Faced Restocked The PB&J Palette?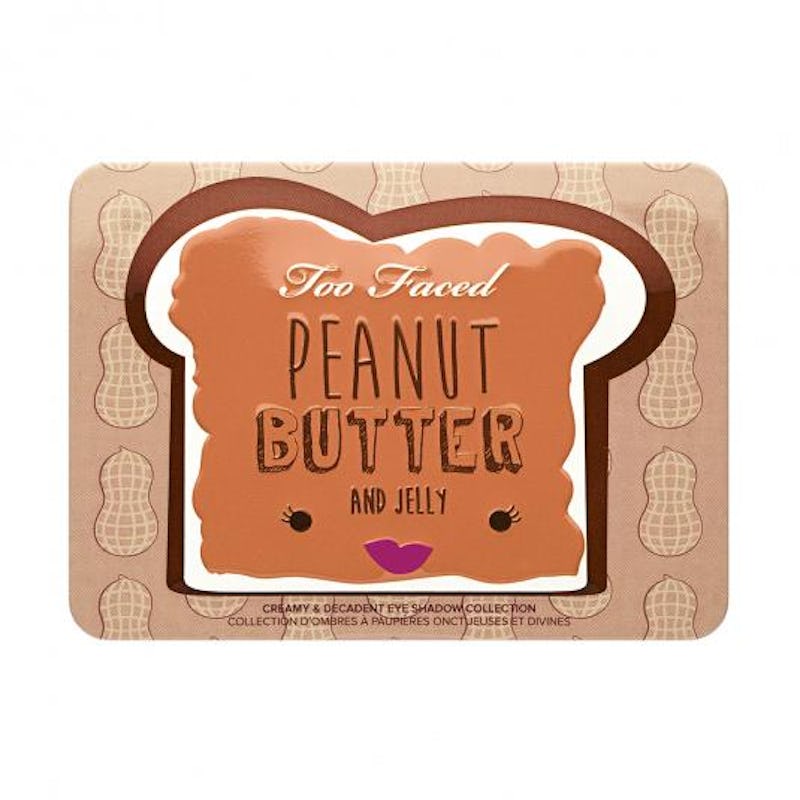 It's gone for now, but is it gone for good? Too Faced's Peanut Butter & Jelly palette was restocked and quickly sold out again last week, since it's super yummy. It looks and smells amazing, actually. The palette, inspired by grade school lunchbox awesomeness, is currently unavailable, listed as "out of stock" on the brand's website. This delish set is clearly a monster hit for the brand, which rocks that "good girl gone semi-bad" aesthetic flawlessly and is teaming up with Kat Von D for a brand mashup. But don't be bummed. Your next logical question is "Will Too Faced's Peanut Butter & Jelly palette be restocked?" When will it be peanut butter and jelly time again?
I've got great news, Too Faced fanatics and makeup mavens that happen to love the smell and aesthetic of PB&J-inspired eye shadows. According to a regrammed photo on the official Too Faced Cosmetics Instagram page, the palette will indeed be restocked "by the end of the week."
The image and caption were posted on Wednesday, March 9. So there are two days left in the business week. So logic would dictate that the palette will be restocked today, March 10, or tomorrow, March 11.
Let's pause for a quick look at the super sweet shades. No wonder Too Faced can't keep it in stock. Every last pan is gorgeous, shimmery, and sexy.
It's as good as the real thing, yo!
Since the brand did not share a concrete day or time for the restock, your best bet is to keep on trolling the Too Faced Instagram feed for updates or news on the restock. You can also sign up for an alert for when the product is restocked via the website. Knowing is half the battle and being active on social media and signing up for info is a way to remain informed so you can get your PB&J on.
Images: Courtesy Too Faced (3)