The Title Of Throne Of Glass Book 5 Is...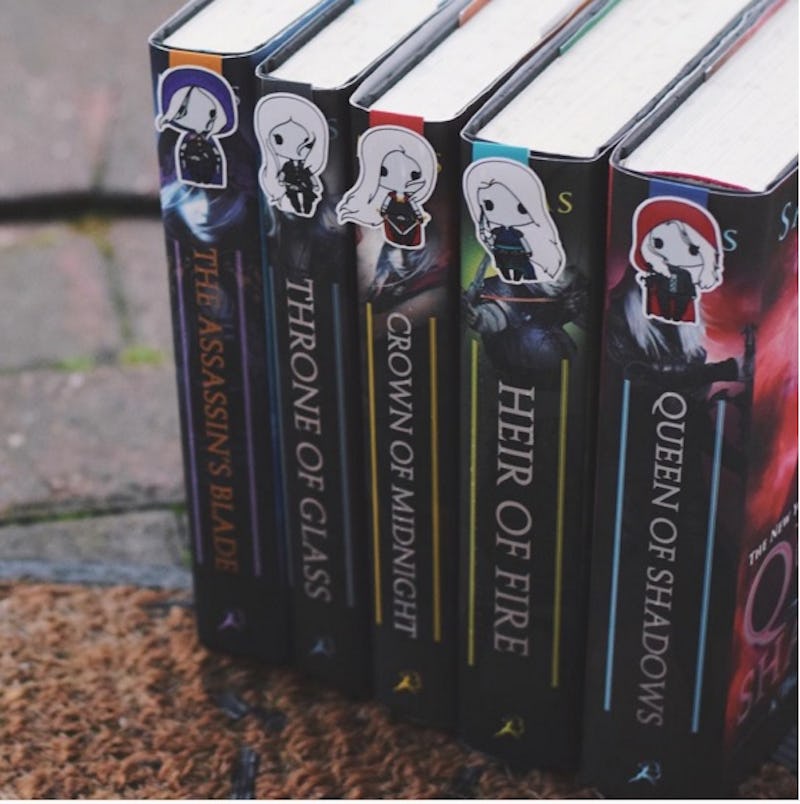 If you're not already completely invested in Sarah J. Maas' Throne of Glass series then you might be doing reading wrong. And now there is huge news for devoted fans: Throne of Glass Book 5 finally has a title, and it's an epic one. Are you even ready? Book five will be called...
Empire of Storms!
So epic, right? Bloomsbury Publishing announced the title Thursday morning, but we do still have to wait until September 6, 2016 to get our greedy hands on it. Empire of Storms will continue Aelin Galathynius' long, rocky journey to badass assassin to, well, badass queen, as she sees Erilea's kingdoms break apart, foreshadowing a looming war. But a new quest could be the ultimate hope of salvation. And sorry, but other than that, I'm not spoiling anything for you.
Maas' Throne of Glass series began in 2012, and the author has been insanely busy keeping readers busy ever since. After the first installment Throne of Glass came the sequels: 2013's Crown of Midnight, 2014's Heir of Fire, and 2015's Queen of Shadows. So she's right on track for 2016's Empire of Storms. Oh, and in case we didn't already love her enough, Maas also published a handful of accompanying short stories.
Now if we can just keep our cool until September...
Image: fictiontea/Instagram