Here's What Glossier Phase 2 Costs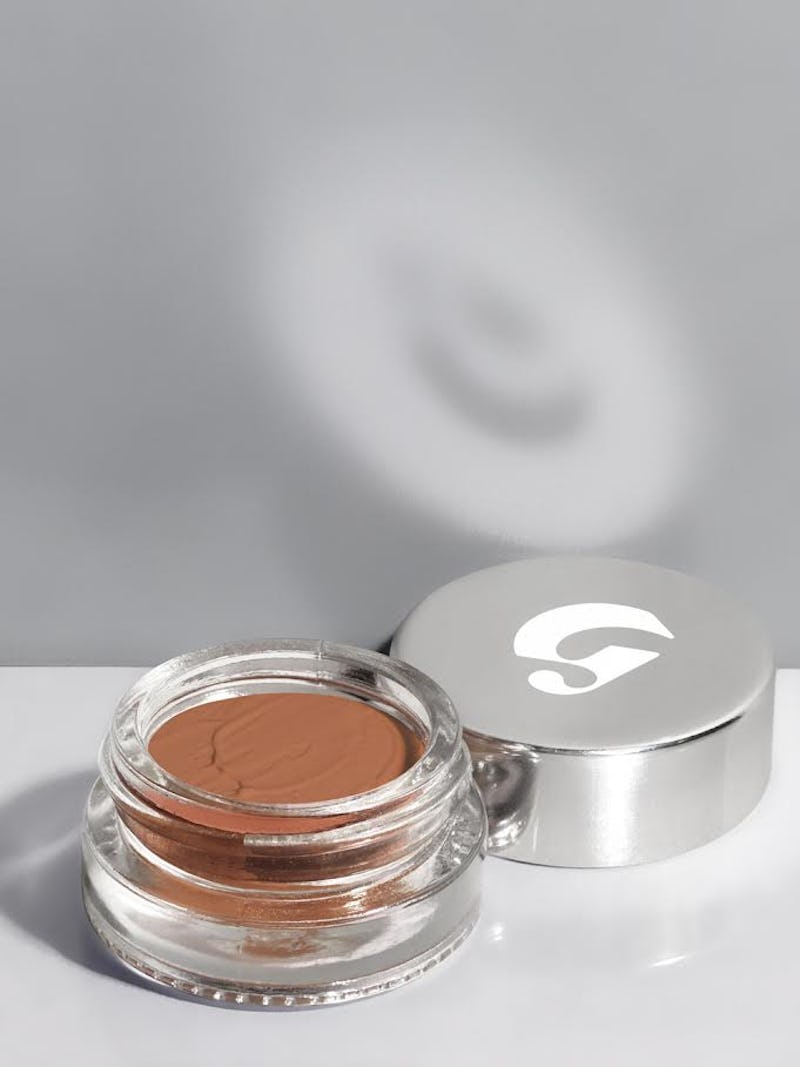 After totally hooking all of us with their skincare line, Glossier has finally made the foray into cosmetics with a three piece collection that is sure to become your new makeup staple. And while new products are always exciting, they do mean more money, which isn't always great for you (or rather, your bank account). So how much does Glossier's Phase 2 Set cost? Luckily, there's only three items, and they're totally affordable. Seriously. They're under $20!
The Glossier Phase 2 Set, available on March 14, is the follow-up to the Phase 1 Set for skincare, so it's kind of a thing you probably want to use in conjunction. Phase 2 includes three products that are cosmetic staples, designed to create an effortless, quick, and natural makeup look (with the emphasis being on skincare, first and foremost). So while you could definitely buy products individually, you will probably need all three to create that signature, Glossier look. And they are completely affordable and you only need one of each (with the exception of the lipstick, which comes in four equally pretty sounding shades), so owning all of them won't break your bank.
The set features a brow product, concealer, and lipstick, ranging from $16-$18, and here is a breakdown of what each one does and will cost you.
Stretch Concealer
Stretch Concealer; $18; glossier.com
Caked-on foundation is the worst, but this concealer is super light, so it will cover up everything you need it to, while still letting your skin breathe. It comes in five shades: Light, Medium, Dark, Deep, and Rich, and is made with beeswax, avocado & jojoba oil, cocoa butter, and mineral pigments.
Boy Brow
Boy Brow; $16; glossier.com
Your brows will totally be on fleek with this tool that lets you groom, fill, and thicken your brows at the same time. It comes in three shades: Blond, Brown, and Black, and is made with a creamy wax formula inspired by hair pomade.
Generation G
Generation G; $18; glossier.com
Lipstick can be too high maintenance sometimes, but this sheer, matte lip color is the perfect blend of lip stain and lip balm. It comes in four subtle shades designed to enhance your natural lip color, including Cake (a warm peachy nude), Like (a powdery pink blush), Crush (hot raspberry), and Jam (grape).
Want more fashion and beauty tips? Check out the video below and subscribe to Bustle on YouTube!
Images: Courtesy of Glossier