15 Beauty Products We All Owned In The 2000s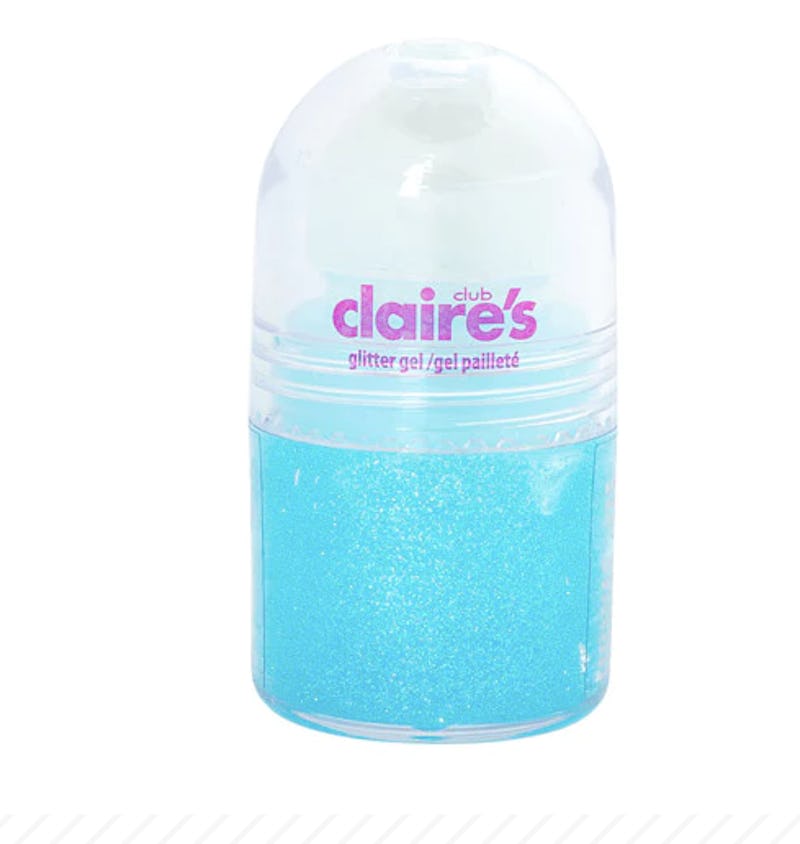 Growing up during the 2000s was actually pretty great. Not only did we get to experience the glory that was The Simple Life and TRL, but we also got to experience one of the craziest decades in beauty history. As any teenager during that time could tell you, beauty products in the 2000s were completely amazing. Everything was either scented, glittery, or brightly colored (usually, a combination of all three). Anything else was pretty much unacceptable.
So, where did we go for all of these fabulous products? Well, the mall of course! From Claire's to Limited Too and everything in-between, malls were the absolute hotspot for teenage beauty buyers.
What's so interesting though is just how fearless we all seemed to be with our beauty looks. At a moment's notice, we were ready to dose ourselves in glitter, streak our hair with funky colors, or layer on multiple body sprays. While it wasn't always the most fashionable or trendy thing to do, teenage girls definitely didn't mind getting down and dirty with their beauty products. It was completely freeing! Let's take a trip down memory lane by taking a look back at all the crazy beauty products we loved during the 2000s. Be warned: There's a lot of glitter ahead.
1. Anything Bath And Body Works
Lotion, $12.50, Bath and Body Works
Growing up, boys wore Axe Body Spray, and girls wore Cucumber Melon body lotion. It was just the thing to do!
2. Roll On Body Glitter
Body Glitter, $4.50, Claires
After you got your ears pierced at Claire's, you made sure to grab another scented body glitter. What else were you going to wear to school on Monday?
3. Dr. Pepper Lip Smackers
Lip Balm, $3.50, Claires
You carried at least two of these on your person at all times.
4. John Frieda Frizz Ease Hair Serum
To be used with your flat iron, naturally.
5. Hair Stamps
Hair Glitter, $5, Amazon
Because nothing says, "I'm a cool as heck pre-teen" like sparkly hair stamps.
6. Wet N Wild Eye Liner
Remember how gigantic these things were? They were so long.
7. Sun-In Spray
Sun-In Spray, $7, Amazon
From May to August, every pre-teen smelled like Sun-In. Those "natural" highlighters were going to happen otherwise.
8. Hair Chalk
Hair Chalk, $7, Amazon
Because this was the only way that your mom was going to let you dye your hair.
9. Proactiv Starter Kit
How else were we supposed to have flawless complexions at 14?
10. Chi Flat Irons
Straightening Iron, $100, Amazon
Middle school just wouldn't have been the same without perfectly pin-straight hair.
11. Part Pizazz
Tool, $5, Hairagami
Remember when having zig-zag parts was a thing? Yeah, it was rough time for everyone.
12. Bare Minerals Starter Kit
Complexion Kit, $49, Nordstrom
Admit it. You swirled, tapped, and buffed your way to a flawless face everyday before math class.
13. Lancome Juicy Tubes
Bow down other lip glosses. The Lancome Juicy Tubes are the OG of the beauty world.
14. Fake Bake
Self Tanner, $24, Dermstore
RIP orange palms.
15. Bonne Bell Clear Shine Lip Gloss
Lip Gloss (Friendship Pack), $8, Amazon
Cotton candy lip gloss never tasted so sweet.
Weren't the 2000s just the best?
Images: Courtesy of Brands