Nolan Neal's Career Is Bright After 'The Voice'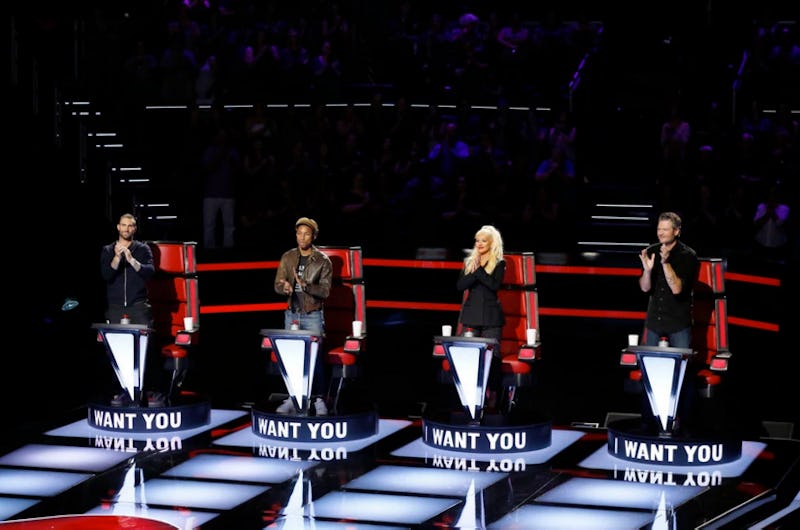 His performance on NBC's The Voice may not have turned any chairs, but Nolan Neal's inspiring story and his talent made him a fan favorite this season — and a favorite for the judges who seemed to regret their decision. With so much buzz surrounding Neal after his exit from the show, fans may be wondering how they can see more of him. Who is The Voice contestant Nolan Neal, and where can you hear his music?
On the show, Neal talked about his father's suicide and his own battle with addiction. As Neal described, a few years ago, his father got into some trouble and told his son that he thought suicide would fix it. Neal offered to help his father because he just landed a record deal and had some stability. His father's last words to him were about how Neal never stuck with a record contract for long. Neal hung up, ignored a few calls from his father, and later received the heartbreaking news that his dad had gone through with the suicide. The guilt and grief sent him down a dark path that led to rehab and eventually sobriety. Neal said on the show that he is now six years sober.
At his blind audition, Neal sang Incubus's "Drive." None of the judges turned around, and they all immediately regretted it. They admitted they had messed up and overlooked Neal's talent, chalking it up to him choosing the wrong song. Christina Aguilera's said it best, "We suck, you don't." While it, to borrow the phrase, sucks that Nolan Neal will not be continuing on The Voice, there are still plenty of ways to hear his music. Here's everything you need to know about the contestant.
He Was In A Band
Neal performed with the band Hinder.
He Plays With Other Acts
According to his LinkedIn, Neal has "recorded & produced songs for Hinder, Art of Dying, Saliva, EMI, Virgin Records, Hollywood Records, Universal Publishing Nashville, Parallel Ent., SB21, TLC, & several other companies." That's pretty impressive.
He Has A Production Company
His LinkedIn also lists him as the owner of N&N Productions.
He Just Released A Solo Single
And, his fans are loving it.
He Sings With His Mom
Neal may not have won out on The Voice, this time, but it seems like he still has an exciting career ahead.
Image: Trae Patton/NBC