Karreuche Will Help Brandon & McKenna On 'Catfish'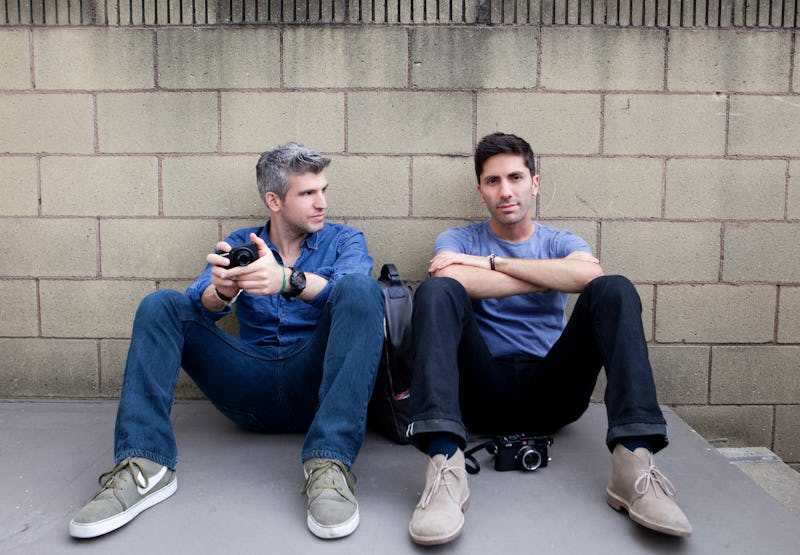 Catfish Season 5 has had a few surprising and unexpected episodes, so it's time for the show to go back to a classic episode setup: boy, in this case a self-described "country boy" Brandon, meets girl, in this case McKenna, who he believed may be Catfishing him. But Catfish couple Brandon and McKenna might still have a few surprises in store. First of all, never count out the series from delivering a big last minute surprise. Secondly, there's another big difference in this episode — Max won't be in it! That's right, after missing a lot of Season 4, it seemed like Max was back for good. But in this episode, Internet personality and social media star Karreuche will join Catfish, stepping in as Nev's temporary co-host.
In addition to helping Nev figure out whether McKenna is a real person or just another Catfish, Karreuche will play another vital role on the show — helping Nev navigate a new social media network he's never seen before, Kik. First of all, Nev, it's pronounced "kick," rather than "keek," and Kik is an app where users can have text-like conversations with friends or strangers without sharing phone numbers. Sure, it's very possible that McKenna could be a real person Brandon met on Kik and happened to have a connection with. But as I'll show you, it's more likely that this Catfish episode is a tale as old as time.
McKenna Claims She Didn't Have A Phone
Brandon claims in the message he sent to Nev that McKenna told him she didn't even have a phone when they first met. That sounds pretty unbelievable, and if McKenna was if it was a lie, that establishes a pattern of untrustworthy behavior.
Brandon Is Moving A Little Too Fast
Brandon is already ready to move in with McKenna... which might be why she's not being totally upfront about her identity. That's moving pretty fast for a relationship where you still haven't seen one another.
One Of The McKenna Twitter Accounts Is A Little Weird
Whether McKenna is a real person or an alter ego, there is a Twitter account credited as "Kenna Loves Pink," the same username as the one that Brandon connected with on Kik. And it's filled with borderline abusive messages, mostly directed at an anonymous third party for romantic problems.
But The Other McKenna Profile Might Be Real
There's also another Twitter profile with the name "McKenna Strom," and profile pictures that look very similar to the blonde young woman that Brandon was talking to. But since the username is different, it looks like this might actually be someone else named McKenna.
Brandon Is Not Social Media Savvy
Brandon didn't even know to search for Kenna's username on other social media sites in order to find out anything else about her life. It looks like she has pictures from his private life — McKenna could be Brandon's ex reaching back out to him while pretending to be someone else. Based on this information, it seems Nev and Karreuche will have their work cut out for them when they try to unravel the truth behind McKenna.
Image: MTV