13 Spring Quotes To Get The Season Started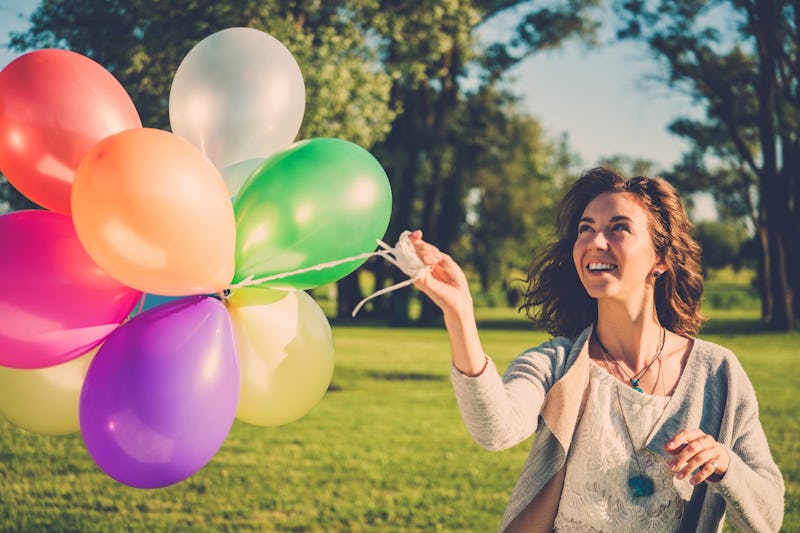 March 20 signifies the first day of spring, and if you're anything like me, you probably think that date couldn't come soon enough. These 13 spring quotes were written or said by people who know exactly what I'm talking about. From Robin Williams to Rainer Maria Rilke, take a moment to glean what you can from this eclectic group of quotes.
Spring is always welcome after a long, dreary winter, and while it's true that 2016's winter was pretty mild in the U.S. (with the exception of that one out-of-the-blue blizzard that hit the East Coast in January), it still has me aching for sunshine, blooming flowers, and outdoor picnics galore. There is something special about the changing seasons, and it seems that with every new one comes a new perspective.
While fall may be a time of reflection and winter a time of hibernation, neither seems to invigorate the sense of joy that spring does. It happens quickly, with trees blooming in a week and snow piles melting in a day, so make sure you're enjoying every moment of it. Summer will be on its way soon enough, and you will be wishing we were back in March before you know it.
1. "Spring is nature's way of saying, 'Let's party!'" — Robin Williams
2. "Spring won't let me stay in this house any longer! I must get out and breathe the air deeply again." — Gustav Mahler
3. "It is only the farmer who faithfully plants seeds in the spring, who reaps a harvest in the autumn." — B.C. Forbes
4. "I had always planned to make a large painting of the early spring, when the first leaves are at the bottom of the trees, and they seem to float in space in a wonderful way. But the arrival of spring can't be done in one picture." — David Hockney
5. "Every spring is the only spring, a perpetual astonishment." — Ellis Peters
6. "When all the world appears to be in a tumult, and nature itself is feeling the assault of climate change, the seasons retain their essential rhythm. Yes, fall gives us a premonition of winter, but then, winter, will be forced to relent, once again, to the new beginnings of soft greens, longer light, and the sweet air of spring." — Madeleine M. Kunin
7. "In the spring, at the end of the day, you should smell like dirt." — Margaret Atwood
8. "Spring has returned. The Earth is like a child that knows poems." — Rainer Maria Rilke
9. "The spring, summer, is quite a hectic time for people in their lives, but then it comes to autumn, and to winter, and you can't but help think back to the year that was, and then hopefully looking forward to the year that is approaching." — Enya
10. "Spring has many American faces. There are cities where it will come and go in a day and counties where it hangs around and never quite gets there. Summer is drawn blinds in Louisiana, long winds in Wyoming, shade of elms and maples in New England." — Archibald MacLeish
11. "A hush is over everything, Silent as women wait for love; The world is waiting for the spring." — Sara Teasdale
12. "Spring, when the earth tilts closer to the sun, runs a strict timetable of flowers." — Alice Oswald
13. "I want to do to you what spring does with the cherry trees." — Pablo Neruda