The 'Friday Night Lights' Gifts Fans Really Want for Valentine's Day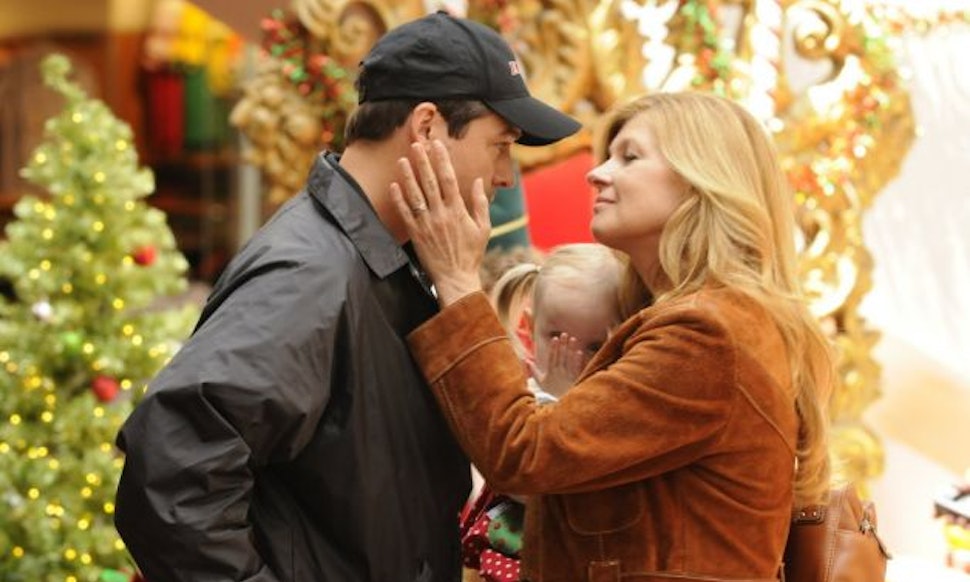 Instead of wasting your money on drugstore chocolate or a stuffed bear that will someday be eaten by your dog, get your significant other what they really want this Valentine's Day—Friday Night Lights swag.
Any FNL fan is by default a super-fan, because something inside you changes when you watch Friday Night Lights. If your significant other hasn't watched the series yet, give them the priceless gift of watching FNL for the first time—all for the low cost of a Netflix password.
For everyone else, here are the best FNL gifts online shopping has to offer.
Image: NBC
Mr. and Mrs. Coach Card
First things first, you have to get a Valentine's Day card. This one already says so much, you don't have to write anything else but your name.
Buy it from Letterquette on Etsy
Coach's Speech Poster
No other poster could offer as much daily inspiration as this one, which features Coach Taylor's speech from the Friday Night Lights pilot. You know the one, it's the voiceover over the Panthers coming together to see Jason in the hospital, the one that makes you cry.
Buy it from RedBubble
The Landing Strip T-Shirt
Make everyone think you've visited Tim Riggins' favorite hangout, the place that brought Billy and Mindy together and almost cost Lyla her college tuition, The Landing Strip. Who doesn't want a faux-Strip Club souvenir for Valentine's Day?
Buy it from RedBubble
Buddy Garrity Portrait
Because no FNL-loving home is complete without a portrait of Buddy Garrity. Just try not to get too jealous when your girlfriend can't stop staring.
Buy it from brianmietz on Etsy
Texas Forever Shot Glass
The only shot glass endorsed by Tim Riggins.*
*(If that were possible)
Buy it from CafePress
Tami Knows Best Apparel
Basically the most accurate shirt ever produced, and it's available in a whole bunch of different styles and colors to suit the Mrs. Coach fan in your life.
Buy it from RedBubble
Tim Riggins Broke My Heart Shirt
A shirt that rings true for any FNL fan who would trade their souls to be Tim's rally girl.
Buy it from topclick on Etsy
Tim Riggins Drank My Beer Shirt
For someone who would rather be platonic friends with Tim, this is a suitable alternative gift.
Buy it from topclick on Etsy
No Regrets Sticker Pack
The perfect thing to enhance any Valentine's Day gift you already bought. Box of chocolates? Slap on the Panthers P. Jewelry? Decorate the box with a nice ad for Buddy's bar.
Buy it from HopperDesignStudio on Etsy
Game Day Sign
The best way to make sure you have some privacy when you need it is to make everyone think you're at the big Panthers game. Also a great way to make people think you're delusional, unless your local football team is actually called the Panthers.
Buy it from NBC Store
What Would Riggins Do? Print
Remind your partner of the proper way to approach any life decision, just think about what Tim would do.
Buy it from RedBubble
Coach Shirt
Who doesn't want to wear Coach Taylor's face on their chest every day? This is basically the most romantic gift you could someone, and should elicit tears of joy.
Buy it from CraftsbyCasaverde on Etsy
Texas Forever Art
You don't have to decide between FNL's two biggest catchphrase, because this beautiful silkscreen combines them both. Every single day you'll both remember that Texas, like your love, is forever, and clear eyes, full hearts, can't lose. What could be a better Valentine?
Buy it from HeroDesignStudio on Etsy