Rodarte's & Other Stories Collection Is Amazing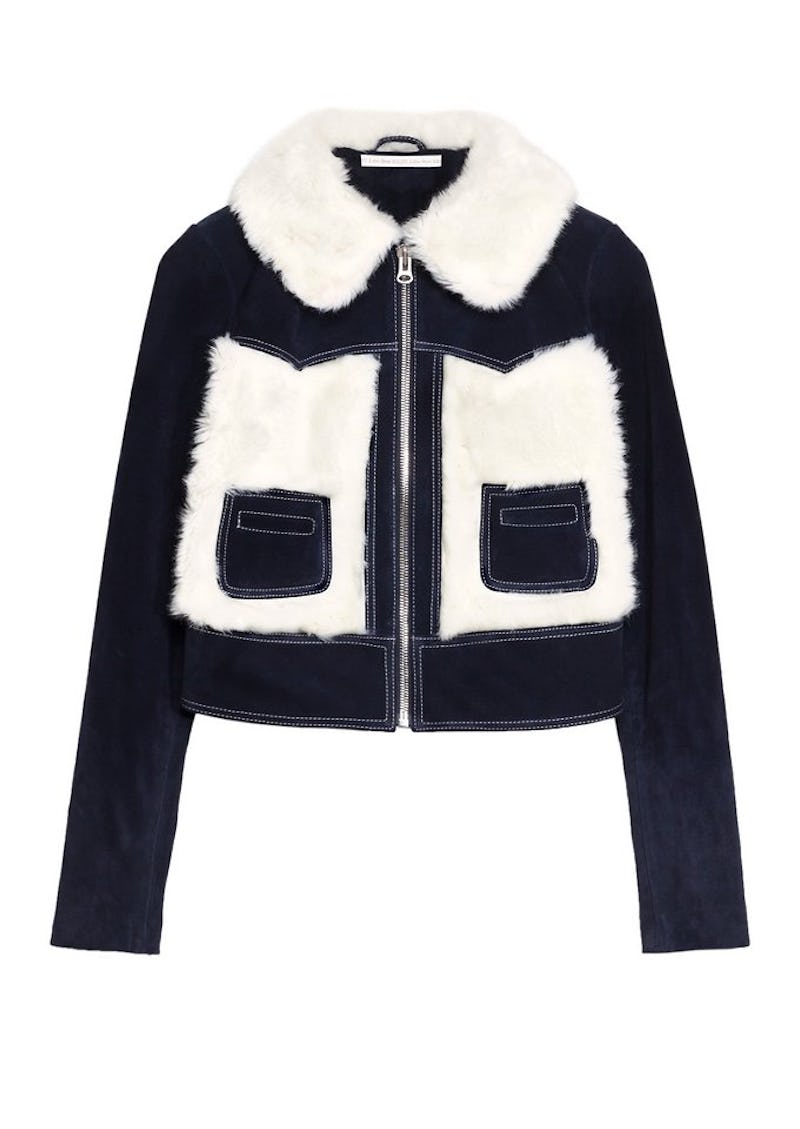 Rodarte is a pricy, luxe brand that most of us can't afford unless we take second jobs or decide that it's worth falling a few payments behind on rent. & Other Stories is a sustainable, affordable brand that delivers both timeless and trendy clothes season after season. Rodarte and & Other Stories have teamed up for what they are calling a "co-lab," a co-branded collection of clothes, shoes, and jewelry that is on sale today. Together, the Rodarte x & Other Stories prices are pretty affordable, especially when you consider what you're getting for the cost.
You are paying for the Rodarte name and the quality that both brands are known for, plus a serious dose of cool style. So, how much are the pieces in this co-lab? It's likely you can afford to pick up your favorite items, and it would be well worth it to do so.
The prices range from $39 for the accessories to $65 for the velvet shorts to $295 for the patchwork leather shorts to $395 for the cropped jackets. The pieces have a super '70s aesthetic but with a modern skew, like something Gigi Hadid might borrow from Stevie Nicks' vintage closet and mix with something a current designer made for her.
Yes, it's that amazing. Let's have a look at some of these gorgeous pieces and their prices.
Silk Top, $145, stories.com
The silk shirts are pajama-like and have piping. Details, details, details.
Wool & Rhinestone Black Dress, $145, stories.com
The sparkly LBD is something you will want to live in all summer long. I want to purchase two.
Velvet Pants, $125, stories.com
The velvet bell bottoms are amazingly retro. I mean, they pretty much beg to be worn with wood heel platform clogs, a fringed vest, and gold, mirrored aviators. I could totally see Nicole Richie rocking these trousers.
Chiffon Blouse, $65, stories.com
Meanwhile, the frilly and ladylike chiffon tops are a steal at under $100.
Silk Wrap Dress, $295, stories.com
The silk wrap dress comes in blush and black. Again, it could become a wardrobe staple.
Patchwork Booties, $425, stories.com
The leather and suede patchwork booties are so high fashion.
Wedges, $145, stories.com
The wedge sandals are affordable and fancy, with just the right amount of lift.
Sequin Dress, $325, stories.com
The clothes in this collection are timeless and high quality while also screaming "fashion," which means you can repurpose the items multiple times per season for years to come.
Jacket, $395, stories.com
Everything is delish and totally worth the spend.
Images: Courtesy Rodarte x & Other Stories (9)