This One Quote Sums Up The Situation In Belgium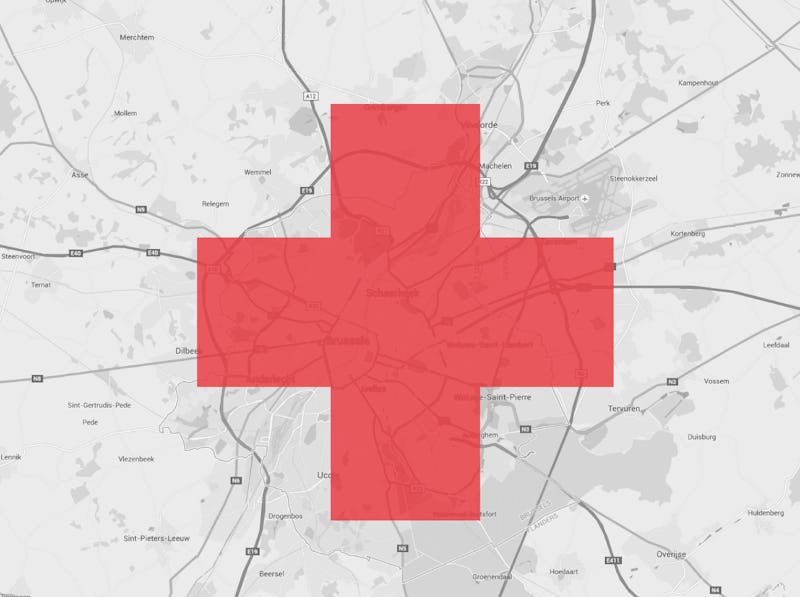 This Tuesday in Brussels, many details are still up in the air. Here's what we do know: a series of terrorist attacks at the city's main airport and subway station have killed 20 and wounded 106 people, 17 of them severely, according to the mayor. At least two of the attacks were carried out by a suicide bomber, according to officials. Brussels is in a state of lockdown. Update: ISIS has claimed responsibility for the Brussels attacks in an announcement via Amaq, a news service affiliated with the group.
Earlier: So far, we don't know who carried out the attacks in Brussels, and it appears that officials are still, understandably, in damage-control mode. But one government official, who spoke on the condition of anonymity to BuzzFeed last week, foreshadowed the vulnerability of the conditions in Brussels, and his quote just about sums up the complexity of the situation in the city: "We just don't have the people to watch anything else and, frankly, we don't have the infrastructure to properly investigate or monitor hundreds of individuals suspected of terror links," the official told BuzzFeed writer Mitch Prothero.
According to Prothero, who reported the story last week, officials have long been aware of the terror threats to the country, but lack the systems to prevent them.
Belgian counter-terrorism officials have been on high alert for years as hundreds of citizens and residents have departed for the battlefields of Syria and Iraq. One Belgian official said that besides the names of hundreds of fighters believed to be abroad, the security services have more than 200 open files related to threats at home and in Europe. But they remain flooded with questions about how and why they missed a key member of the Paris attacks for more than four months, and will have to explain how just four days after his arrest, the country was devastated by a double attack on both the international airport and a metro station that feeds Europe's central government, hardly areas considered soft or easy targets.
One Belgian counter-terrorism official told BuzzFeed News last week that due to the small size of the Belgian government and the huge numbers of open investigations — into Belgian citizens suspected of either joining ISIS, being part of radical groups in Belgium, and the ongoing investigations into last November's attacks in Paris, which appeared to be at least partially planned in Brussels and saw the participation of several Belgian citizens and residents — virtually every police detective and military intelligence officer in the country was focused on international jihadi investigations.
That this government official's interview last week foreshadowed a threat just like the one we see today is, of course, tragic.