6 Books For 'Resident Evil' Fans, Because Zombies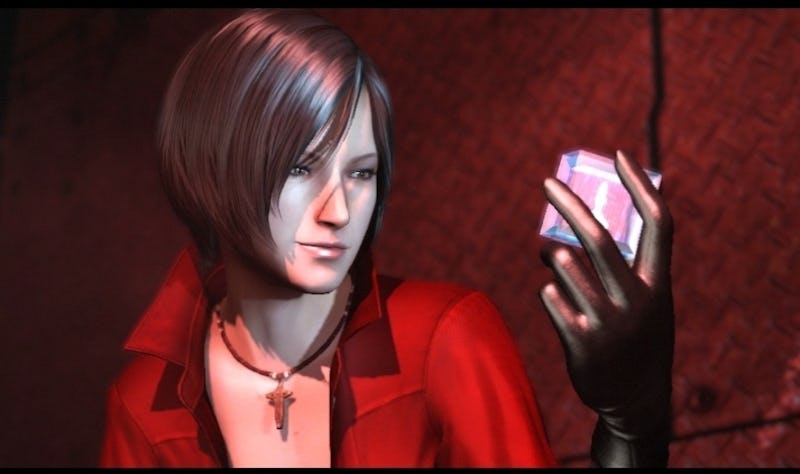 It's been two decades since Capcom's most successful video game franchise burst onto the scene, treating gamers to the delights of herb mixing, RPG buying, and — of course — zombie killing. If, like me, you love books and video games equally, you might wonder: what are the best books for Resident Evil fans to read? Read on, BSAA agents. Your debriefing begins now.
First off, yes, there are Resident Evil tie-in novels available, as is the case with most major video game franchises these days. S.D. Perry wrote the seven titles, which feature Chris Redfield, Jill Valentine, and the rest of the Resident Evil gang. The film spin-offs have also received the book treatment, with four novelizations written by Keith R.A. DeCandido and John Shirley.
Although the storyline can be a bit convoluted, at times, the Resident Evil premise is pretty simple. The Umbrella Corporation, a pharmaceutical company, created a series of weaponized viruses and unleashed them on humanity. The most famous of these, the T-Virus, transforms the infected into zombies. Umbrella's goal is to create bio-organic weapons (B.O.W.s) — such as Lickers, Nemesis, and the Uroboros — and it's up to a handful of highly skilled agents from the BSAA and S.T.A.R.S. to stop them.
Whether you have fond memories of killing zombies in Raccoon City as Leon Kennedy, or you're more interested in hunting down Albert Wesker as Chris Redfield, there's a novel on this list that you're guaranteed to love. Check out my selections below, and share your favorite books for Resident Evil fans on Twitter.
When the only home they have ever known is overrun by zombies, a group of young adults must set out on an unknown path through the forest, which they believe will lead them to another settlement like their own.
After a series of failed and contradictory expeditions, four specialists are sent to investigate the mysterious Area X. They find a passage into previously uncharted territory, which leads them to discover inexplicable phenomena, ghastly species, and dark secrets about humanity.
Researchers living inside humanity's last city have finally found a way to wipe out the Inferi Scourge, who surround The Bastion's walls. But it's a one-shot mission, and failure will doom the human race to extinction.
4. Cell by Stephen King
Far from home when the Pulse hits, an artist must fight his way home to his son after a strange disaster turns anyone who uses a cell phone into a vicious killer.
When the CDC fails to contain the Michaluk Virus, three people — a police officer, an ex-IDF sharpshooter, and a Marine lieutenant — become the de-facto leaders of a small band of survivors in a Tupelo overwhelmed by zombies.
One scientist has made an accidental discovery that could usher in a new stage of human evolution. But a mysterious organization known as the Immari wants to use the information to meet their own goals, which could mean the end of humanity as we know it.
Image: Capcom