The 'Bridget Jones's Baby Trailer' Is Finally Here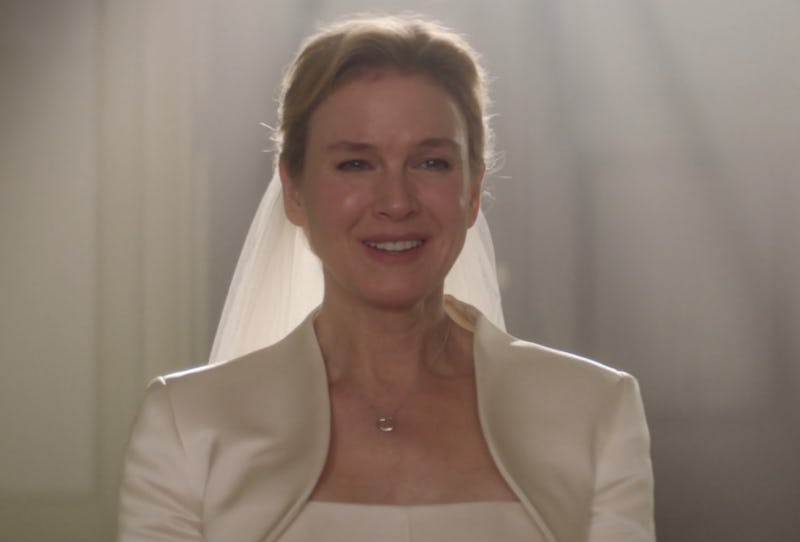 The moment that you, and your mid-2000s self, have been waiting for is finally here — the Bridget Jones's Baby trailer has finally been released. And, at the risk of totally psyching myself up for this movie only to be let down, I'll say it's everything I've ever dreamed of and more. Too much? You might think so, given that the first two films in this franchise, Bridget Jones's Diary and Bridget Jones: The Edge of Reason came out in 2001 and 2004, respectively, which is a long enough time ago for a lot of things to go wrong. Or at least for the voice of the film or the through line of the characters to get tweaked in an unsatisfying way. But, just based on this trailer, it really doesn't seem like they've faltered over the many stumbling blocks that could have cropped up for them.
Your girl Renee Zellweger is just as charmingly bumbling as always, which is a relief to see, because I was nervous that Bridget Jones might not be the relatable heroine she always was. But I needn't have worried, because she's still just as adorably klutzy, even at her fancy new producer job and even trying to be a mature human being around her ex, Mark Darcy. And then there's this pregnancy. And the fact that we live in a sex-positive enough time that there aren't heaps of shame being piled on top of this character for sleeping with two men at the same time. Which is good, because we'd be insane to judge a woman who was having a hard time choosing between Colin Firth and Patrick Dempsey. That is an impossible choice.
Anyway, the premise sounds amazing, the actors are amazing, and the trailer looks amazing, so I'm not sure how we could possibly go wrong on Sep. 15 when this piece of rom-com brilliance comes out. Cannot wait. In the meantime, take a look at the trailer and marvel at all just how perfect it is.
Image: Universal Pictures