7 Things To Expect From 'BiP' Season 3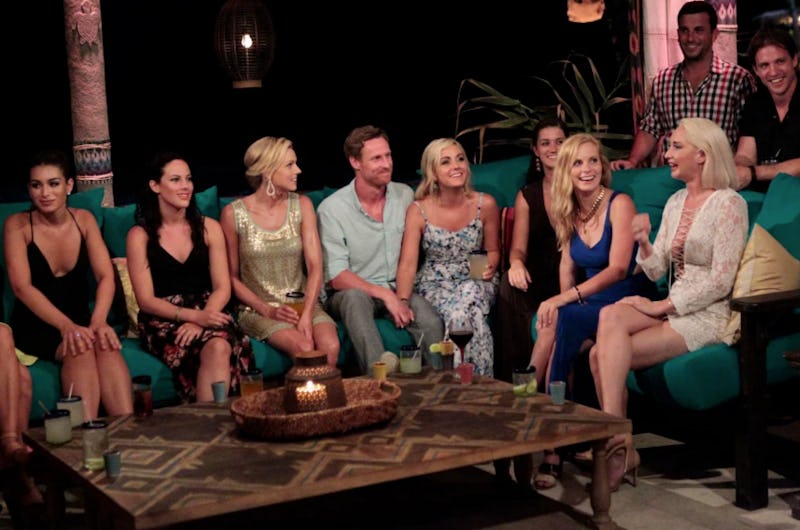 The Bachelor has had 20 seasons, The Bachelorette is gearing up for its 12th season with JoJo Fletcher, and now Bachelor In Paradise is already preparing for its third season. And with Bachelor Nation in a lull between shows, fans want all of the information about the upcoming spinoff as possible. So, when does Bachelor In Paradise Season 3 begin filming?
While Bachelor In Paradise Season 3 has been confirmed, no premiere date has been announced just yet. But, we can guess that the show will premiere like previous seasons in August, meaning that the show will probably begin filming when Bachelor In Paradise Season 2 did — in June, according to WetPaint. And, if you are thinking that June filming with an August premiere schedule seems a little rushed, you're not wrong, but you don't know the half of it!
Last year, Bachelor spoiler blog Reality Steve reported that Bachelor In Paradise was filmed at lightning speed over the course of three weeks! It's amazing to think that any of the couples stick together, considering the quick courtship and added pressure of reality TV. But, there have been two successful marriages so far.
While Bachelor In Paradise is months away, and the filming surprisingly is also in the near future, there's a lot we still don't know about the upcoming season. Though there are some Bachelor In Paradise experiences that are universal. If fans have learned anything from the reality series' first two seasons, there are some BIP staples we can count on. Here are a few things you can always expect to see on Bachelor In Paradise.
1. Romance
Summer is the season for love… and lust.
2. Drama
When it comes to a dating show, there is always going to be drama and heartbreak.
3. Weird Dates
So the Bachelor franchise is famous for weird dates (hello swimming pigs!), but the tantric yoga date on BIP last season may take the cake.
4. Bromances
The Bachelor guys really seem to stick together. Sometimes, it's the show's real love story.
5. General Shirtlessness
"His abs have abs."
6. Cheesiness
The opening titles last season were almost too much.
7. Cute Swimwear
Ugh, why can't I get paid to lay by the beach and look fabulous?
Can't wait for Season 3!
Images: Rick Rowell/ABC