14 Biographies For Women's History Month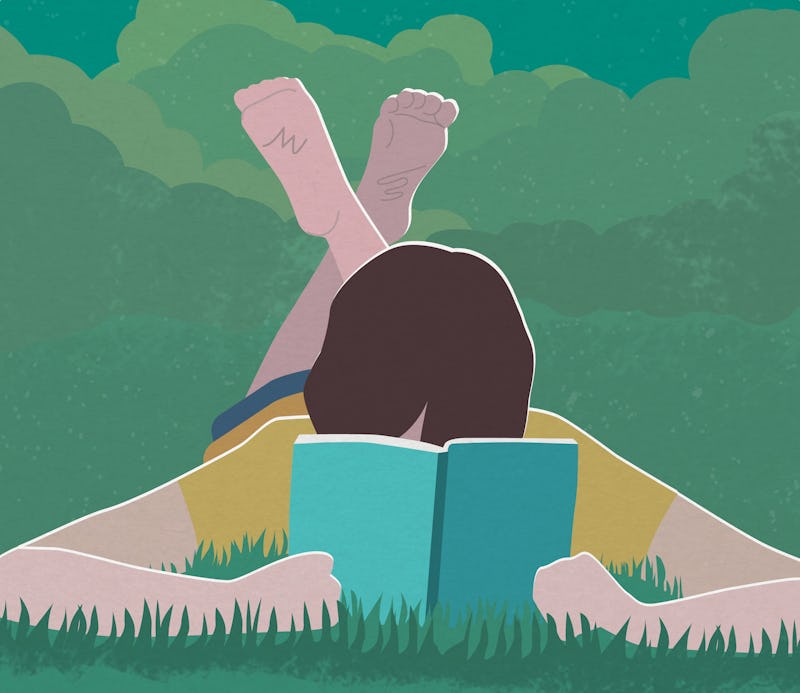 So, Women's History Month is pretty awesome. Amazing women have been blazing trails, starting revolutions, changing the world, and just generally bossin' life since the beginning of human history. Unfortunately, the stories of a great deal of these incredible women go overlooked in history classes and publishing houses dominated by male-centric takes on the past.
Luckily, a few brilliant authors (and sometimes these badass women themselves) have taken up the pen to shed light on these amazing stories. These stories need to be told (and read) for so many reasons — you know, because everyone should be getting a real, inclusive education on history. But sometimes, you're feeling a little less than badass, and you just need a good dose of lady awesomeness to kick you back into gear.
Not to mention, it's still Women's History Month. Women's History Month might be on its way out, but celebrating women's history is something you can and should do all year long. So, whether you just want to beef up on your knowledge of women's history or you're having a crisis of confidence and need some inspiration, reading about the groundbreaking lives of these dope women will most certainly do the trick.
Catherine the Great didn't play around. She was an amazing intellectual and a radical, benevolent ruler for several decades. In the midst of plenty of court conspiracies, overthrow attempts, and wars, she held it down for her people. Robert K. Massie's take on her wild life reads like an adventure novel.
You might think you know a thing or two about the woman who famously penned the war cry for the recognition of Black women's rights — "Ain't I a woman?". But Nell Irvin Painter's biography puts Truth's life in context and sheds the myths and misconceptions to reveal a truer, more flawed, but more honest picture of Sojourner Truth, her life, how her image was used as a symbol of empowerment for different causes.
Not every amazing woman in history became famous for her awesomeness. Many of them were everyday women, just like us. In this biography of three generations of women, Jung Chang tells the stories of the women in her family who lived through some of the most turbulent decades in Chinese history — including Chang's grandmother, who was given as a concubine to a warlord at age 15, and her mother, who was a Maoist revolutionary during the Japanese occupation. The author also tells of her own life during the Cultural Revolution. It's not exactly a happy book, but it is a powerful one.
Sister Rosetta Tharpe played a mean guitar. She was a rock-and-roll pioneer and a genius of gospel. Her music influenced the likes of Elvis Presley and Chuck Berry. Yet, she is largely unknown. In fact, Shout, Sister, Shout! is the first biography of this rock-and-roll beast.
I'm sure you already know the basics about Helen Keller, but her story is much richer and much more remarkable than most know. The World I Live In gives readers an intimate look at the way Keller experienced the world, her remarkable achievements, and the incredible richness of her inner world.
A seriously nontraditional biography (which you probably got from the title-author combo there), The Autobiography of Alice B. Toklas is, in some ways, more of a biography of a relationship. Part humorous prank, part intimate portrait, part brilliant experiment, the book reveals the lives of Stein and Toklas (told by Stein through the eyes of Toklas... yup, seriously) as women and partners in the very-male scene of Paris in the debaucherous '20s. It's a brilliant literary experience.
Kahlo was as beautiful a writer as she was a painter, and her journal is every bit as raw, artistic, and surprising as you'd expect it to be. You get an intimate look at her turbulent love for Dali, her daily struggles with excruciating pain, and her relationship with her art. Honestly, "intimate" is probably the understatement of the century to describe this book.
As a woman who revolutionized her country and suffered under its tyranny, Aung San Suu Kyi is easily one of the most incredible women in history, and at 70-years-old, after a decade and a half under house arrest, she's still out there making history in Burma. So, if you ever go thinking one woman can't change anything… just pick up this book and take a look at the life of a woman who's changed so much.
Audre Lorde wrote many brilliant essays and poems, and held it down for women in the feminist and civil rights movements of the 60s. Zami gives a view of her life growing up as a queer woman of color in a hostile world.
10. Assata by Assata Shakur
Beautiful and infuriating, Assata will leave you touched, outraged, and ready to do something about it. The story of Assata Shakur's coming of age, interwoven beautifully with the story of her activism and her incarceration, is a rare bright light shined on the experiences of women in the Black Power movement and in the U.S. prison system.
Rosemary Kennedy was hidden away from view, and eventually lobotomized and institutionalized, because she was born with an intellectual disability and her father feared the impact her visibility might have on the famous family's reputation. This biography brings her hidden away life to light and reveals how her story influenced the passage of many policies by future Kennedy's for the rights of persons with disabilities.
Lakota Woman is both a personal memoir of a Lakota woman growing up in the poverty, violence, and the tyranny of missionary schools on a reservation in South Dakota, as well as an account of the stirrings of revolution in the '70s and the American Indian Movement. Mary Crow Dog doesn't pull punches, either. Her writing is blunt and bold, and you'll come away from it in awe.
While misogyny and oppression have often left women behind the scenes or fighting just to have their voices heard, many women have managed to fight their way into the faces of the patriarchy where they work to dismantle it in the name of equality. Ruth Bader Ginsburg is one of these women. RBG's life as a Supreme Court Justice has been remarkable, but her life before the Supreme Court was also pretty dope. Read this — and I dare you not to fall in love.
Actress, singer, model, creative genius, bae… Grace Jones is everything and more. She's unapologetically, fiercely herself in everything she does — and everything she does is brilliant and unique. How does one even become as incredible as Grace Jones? Well, read her memoir to find out.
Image: Cora Foxx/Bustle