Jaylin & Jae Are Happily Apart After 'Catfish'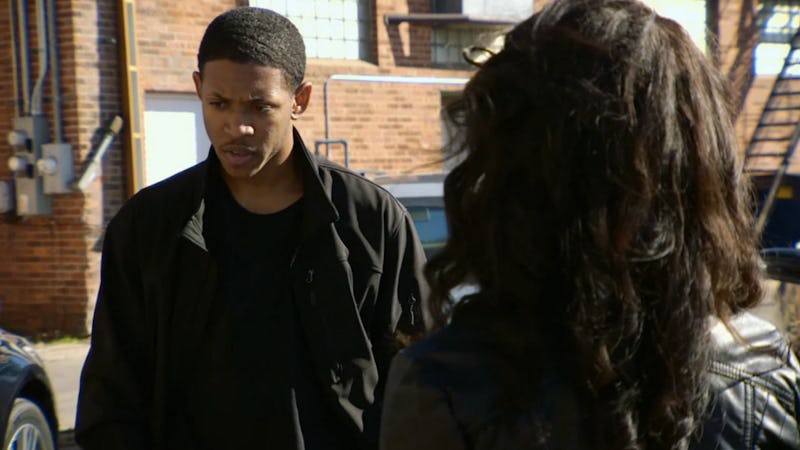 I've been enjoying the roller coaster ride of Catfish Season 5, with shocking episode outcomes that quickly surpass the usual reveals. For example, the revelation that pining video game developer Jaylin's online girlfriend Ja'la was actually real, even though she goes by "Jaie." At the end of last week's episode, they decided to have a newly honest long distance relationship. But what happened to Jaylin & Ja'la after their episode was over? The check-in a few months later suggested that their relationship had completely fallen apart. But even though they couldn't do the long distance thing for long, I think both Jaylin and Jaie/Ja'la will make it through this breakup unscathed.
It seemed like the two really wanted to give their relationship a more honest try, but in just a few months they had the same exact issues that plagued the beginning of the episode. During the check-in at the end of the episode, Jaylin claimed that he saw Jaie with another guy, and the long distance relationship fell apart over the issue. what Jaylin and Jaie have been up to since then. They may not be together, but they're moving on just fine on their own.
Jaylin Is Making Lots Of Videos
Jaylin's sense of humor got a showcase on Catfish, and he's been sharing it with his nearly 10,000 Twitter followers. Most of his videos and Vines are simple, but silly character comedy.
Jaie Is Embracing Singlehood
She recently retweeted this message, so it seems she's happy being on her own right now.
Jaylin May Still Be Working On His Gaming Dreams
Jaylin was considering abandoning his dreams of starting a video game design career for Jaie, but it looks like the game is back on, and he's even leveraging his social media presence and popularity from Catfish in order to crowdsource about possible projects.
Jaie Is Still An Accomplished Athlete
Jaie's track and field accomplishments with the University of Wyoming are no joke. While she may have used her busy schedule as an excuse for not seeing Jaylin sooner, she must have spent a lot of time training and competing.
Jaie's Facetime Excuse May Have Been Legit
Jaie posted this photo of a cracked phone camera and screen as proof for why she couldn't video chat with Jaylin before meeting on Catfish. Could be a handy excuse, or could be the first and probably only time someone really meant it when they said their camera was broken on the MTV show.
Jaylin Isn't Attacking Jaie
While Jaylin's relationship with Jaie wasn't a lasting success, I'm the most impressed to see that even though he believes she cheated on him, he still stuck up for her when he noticed some haters commenting on her during the episode. Not every Catfish couple works out, but Jaylin and Ja'la/Jaie still seem friendly and are working on bettering themselves separately — I think that still counts as a success.
Image: MTV