More '70s Show' Stars May Join 'The Ranch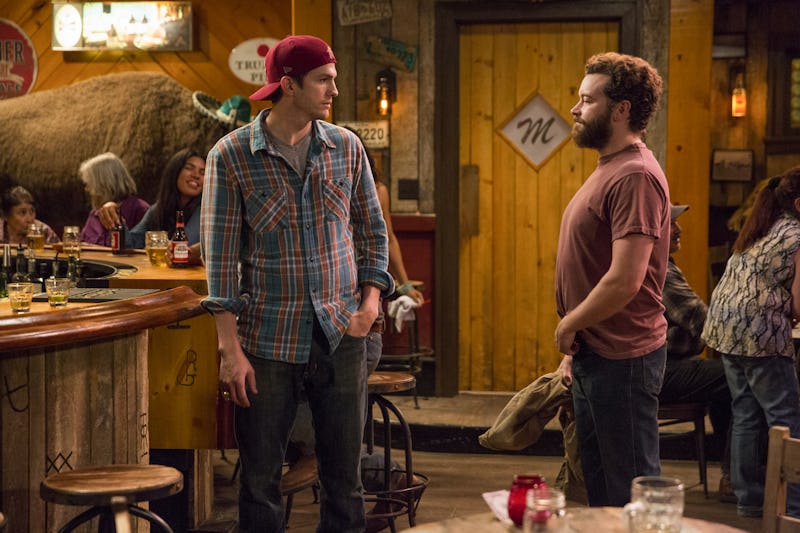 There's a That '70s Show reunion of sorts coming to Netflix with Ashton Kutcher (Kelso) and Danny Masterson's (Hyde) new series The Ranch , available to stream on Friday, April 1. On the new Netflix sitcom, the That '70s Show besties — and real life friends — are playing brothers, but fans might be wondering, will any other That '70s Show stars appear on The Ranch?
It would make sense, after all, the cast are close off-screen. Many have often been spotted together since the 2006 series finale, and Jackie (Mila Kunis) and Kelso even fell in love in real life! So, will Kunis — now Kutcher's wife — be on The Ranch? After all, she did guest star on her husband's show Two And A Half Men in 2014.
Kutcher and Masterson were pretty coy in an interview with Entertainment Tonight when asked about if any That '70s Show stars could appear on The Ranch . Masterson answered in a way that made it sound as if Season 1 was off the table, but things could change if it gets renewed. "That is a hope for the future," Masterson told ET about the possibility of guest stars. Masterson and Kutcher then joked about what it would take to get possible Kunis cameo — it doesn't seem like it would be a hard sell for her. "She'd do it for me if I asked her nicely," Masterson said. "Not for me, not so much," Kutcher added.
We can guess that Kunis is a possibility for the future — who knows when — but what about everyone else? There are a couple of other '70s Show co-stars that fall into the same "possibly" camp. Wilmer Valderrama has remained close with Kunis, Kutcher, and Masterson. Kutcher even Instagrammed a picture with Masterson and Valderrama captioned "Fam" where Kutcher is wearing a "Farm Strong" shirt that could be referential to The Ranch, so fingers crossed for a Fez cameo.
Laura Prepon is also into doing an appearance on the Netflix series. During an interview with E!, the Orange Is The New Black actress responded to the question about if she would appear on The Ranch with an enthusiastic, "Of course I would." The reporter followed up asking if she's going to do it, and Prepon replied, "I'm sure I will." She added that an appearance would not only be a reunion with the cast but also The Ranch's director, David Trainer, who Prepon says directed every episode of That '70s Show except the pilot.
While there is a pretty solid chance that there will be more familiar '70s Show faces on The Ranch, it's hard to say when and if old co-stars will join Masterson and Kutcher. We'll just have to marathon the episodes this weekend and see who shows up! And, if not this season, fingers crossed for Season 2!
Image: Greg Gayne/Netflix