7 Oklahoma March Madness Watch Party Ideas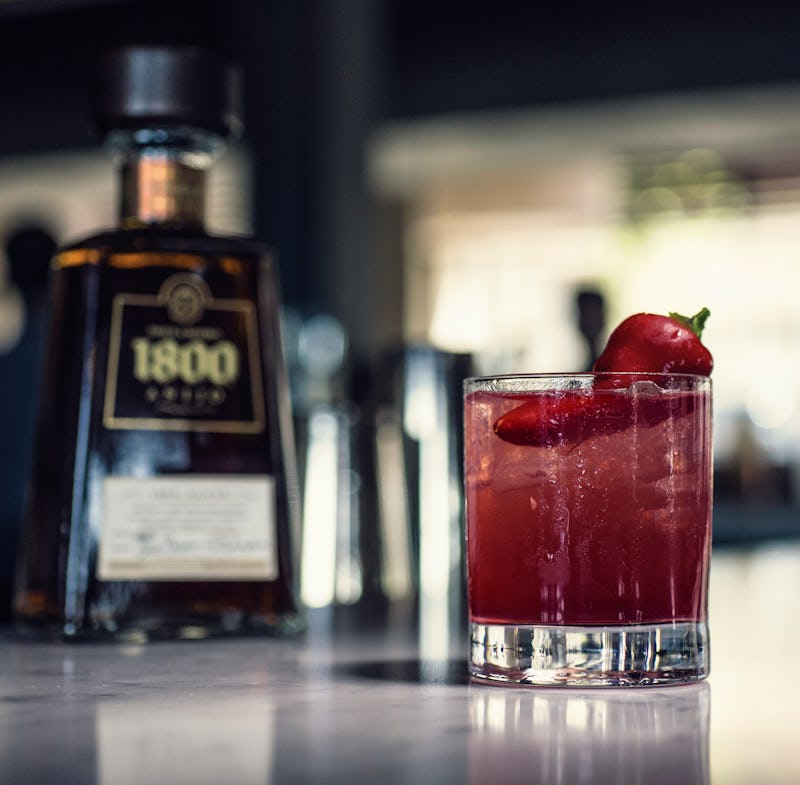 The Oklahoma Sooners have more or less steamrolled their way to this year's Final Four, including a dominant performance in the Elite Eight over the one seed Oregon Ducks. Led by senior guard and clutch time victory wizard Buddy Hield, this Sooner team has a great chance to take home the banner this season. That means it's time to brew up some Oklahoma Sooners March Madness party ideas.
As of this past Friday, I am officially a bracket orphan, but things could certainly be worse, as I really like Buddy Hield (Oklahomaaaa's OK!). He's a great kid, an undeniable winner, and, consequently, he's a whole lot of fun to watch. So, as of right now, I'm counting on you Sooners to do work and make extra sure that infernal light blue team from the other side of the bracket doesn't cut down any nets next week. I think we have an understanding, so let's get to throwing this party, shall we.
For the perfect Sooners watch party in 2016, revelers should bring together all the best things about the great state of Oklahoma and a culinary celebration of the Bahamas, birthplace of the soon to be 2016 tournament MVP. Of course, Sooners red should also be featured prominently, specifically in cupcake form.
1. Slow Cooker Barbecue Brisket Sliders
So, I did a bunch of research, and these brisket sliders from Tori Avey are quintessentially Oklahoman. Since Oklahoma's native barbecue style is a nebulous hybrid of dry-rubbed Texas beef and Kansas City sauciness, these bite-sized sandwiches are destined to bring Oklahoma to your kitchen table, wherever you live. As I always say, if it's basketball food, it's gotta be bite-sized so you don't have to take your eyes off of the action.
2. The Boomer Sooner Cocktail
When the shooting gets hot, so do the cocktails. These Sooner red beverages can easily be scaled up into a big batch pitcher, making it super easy to share with your fellow Oklahoma fans! Check out the recipe below.
1 pt. 1800 Añejo Tequila
2 pts. Blood Orange Juice
Splash of Agave
Garnish with Chili
Simply combine ingredients over ice, garnish with chili.
3. Lawn games in true Sooner style
On April 22, 1889, The Oklahoma Land Run was held, allowing settlers to race into the new territory and claim 160 acres of free land, no questions asked. The event was supposed to begin all at once, with a pistol being fired to signal it was time to go, but some intrepid settlers got an early start, sooner than those who waited for the signal. Thus, Oklahoma Sooners were born. Embrace the strategic creativity of the first Sooners by setting up lawn games like capture the flag or cornhole, and try to outplay the other Oklahomans.
Oklahoma Sooners Cornhole, Victory Tailgate, $199.99
4. Bahamian Conch Fritters
Whip up these delicious Bahamian hushpuppies to compulsively eat during the game's more tense moments. Brown Eyed Baker will show you how to create these authentic bites of island life.
5. Light Saber party favors
Ten points to the Oklahoma fan who can explain to me the connection between the Sooners and light sabers. Students were given light sabers before the Dec. 19 game against Creighton, in which Buddy Hield scored a then career high 33 points, so the light sabers obviously worked. Keep that magic alive at your own party and hand out light sabers to your guests.
6. Bahamian Rum Cake
Feast your eyes upon this Bahamian dessert with chopped walnuts and vanilla pudding mix for added softness. Personally, I would throw in a pineapple upside-down factor to up the tropical flavor palate. Check out the recipe over at Brown Eyed Baker.
7. Sooner Red Velvet Cupcakes
As promised, your Oklahoma watch party will be topped off with a celebratory red velvet cupcake, toasted to the basketball gods for taking the team yet another round deeper in the Big Dance. Averie Cooks has your recipe for these bad boys.
Images: Tori Avey; Courtesy of 1800; Victory Tailgate ; Brown Eyed Baker (2); Averie Cooks