Lena Dunham Talks Marnie's 'Girls' Episode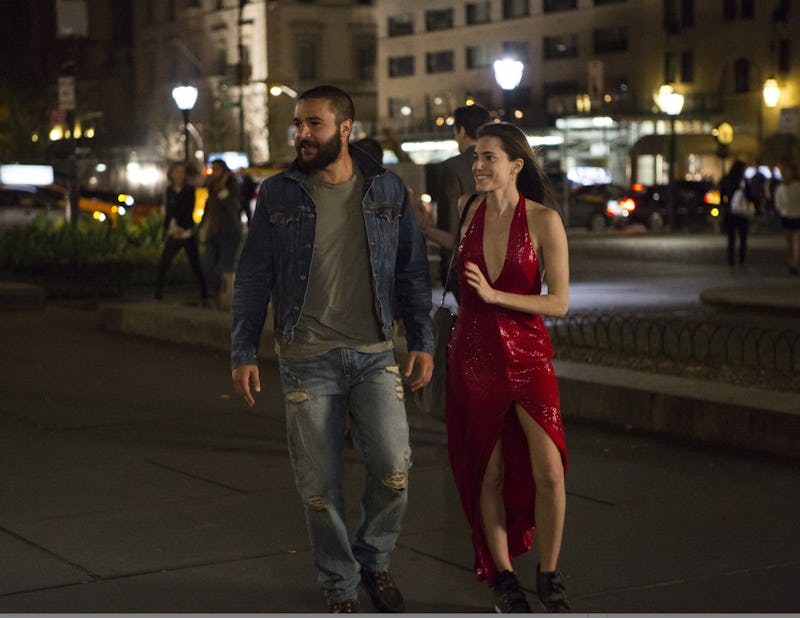 Thanks to Allison Williams's pitch-perfect performance, Lena Dunham's poignant script, that haunting underwater scene, and Christopher Abbott's surprising (albeit spectacular) return to the series, people have been chattin' about Sunday night's episode of Girls . And Hannah and Marnie are right there with us. HBO has released a video in which Dunham and Williams discuss the making of "The Panic In Central Park," the critically lauded sixth episode of the show's critically lauded fifth season.
Showrunner/writer/star Dunham said the episode, which was inspired by 1971 film The Panic In Needle Park, was a major career moment. "When [Abbott] showed up on set, it really was one of the most powerful experiences I've had, seeing this episode come to life," she recalled. "And seeing these characters who were babies five years in this new iteration of their relationship. It truly is the piece of writing that I've done for the show that I'm most proud of."
As for that scene where Marnie traipsed down the streets of Manhattan sans shoe? Say goodbye to the illusion: Williams wasn't totally barefoot. However, it sounds like she might as well have been:
I had a little bit of moleskin on the bottom of my feet. But that's just not enough if you know what happens on streets, and I'm now a dog owner and I know what they do on streets. And no one should ever have to see that, let alone step in that repeatedly for a day.
Zoinks. You can watch the entire video here:
Image: Craig Blankenhorn/HBO