Adam Wakefield Is Unlike Anyone On 'The Voice'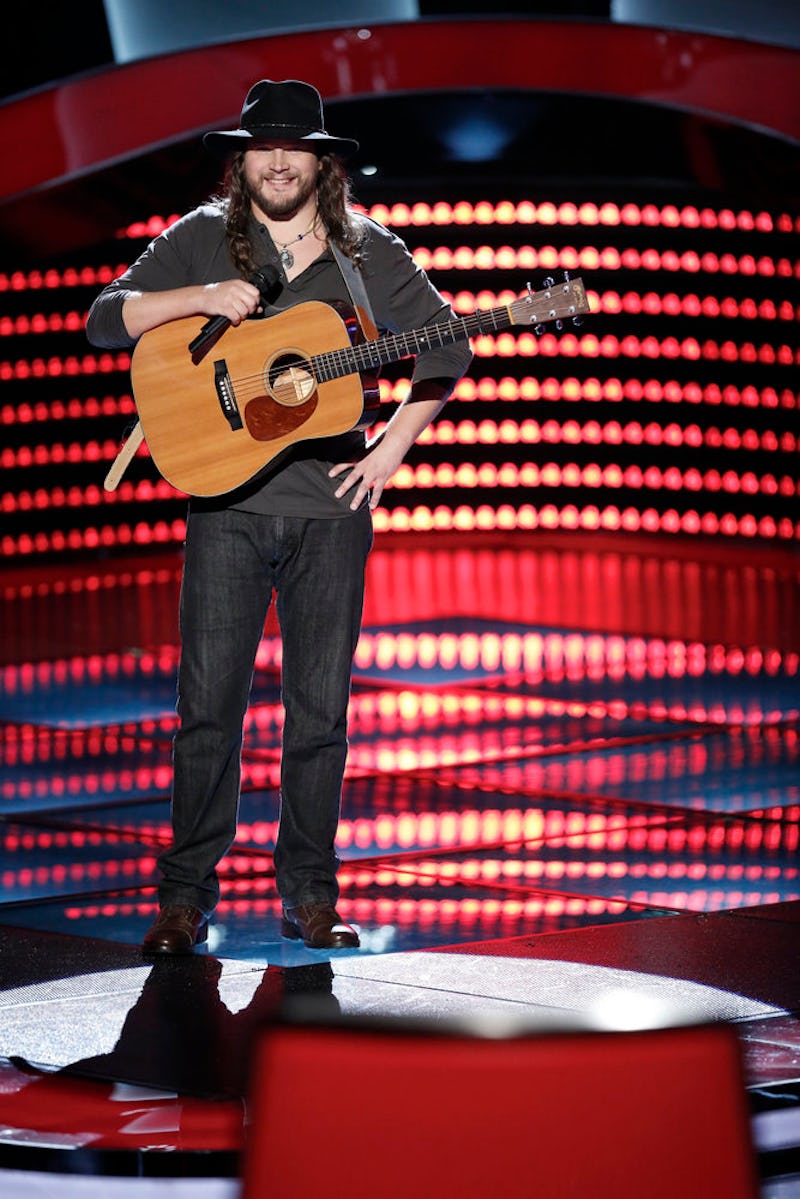 As an aspiring country artist, The Voice stage is where you want to be. The show, and more specifically Blake Shelton, is responsible for producing many successful country artists, including Danielle Bradbery and The Swon Brothers. This is why every country hopeful prays to earn one of very few coveted spots on Team Blake. That prayer came true for one talented Team Blake member in the Knockout Rounds. Adam Wakefield defeated Peyton Parker in The Voice Knockout Rounds and his win was well-deserved. His experience, style, and "dirty" talent, as Coach Blake calls it, is an asset to this competition and will help him go far beyond The Voice stage.
Shelton has had the most success with artists like Wakefield — that is artists with grit, determination, and experience performing in small settings. Wakefield is all this and more. While his performance of Sam Cook's "Bring It On Home To Me" began rather unassuming, he tore it up in the middle and really showed off the unique raspy belt to his voice. It was the most unreal sound I'd ever heard and it was totally amazing. If you're wondering why Shelton described Wakefield's voice as "dirty," this is it. There really is no other way to describe it. It's an asset to him in this competition and will help him stay in this game for a long time.
As was demonstrated in his Knockout performance, Wakefield has a special style to him that has never been seen before on The Voice. His country meets R&B style makes him stand out and his Chris Stapleton-esque vibe gives him the modern classic country look that's trending in the industry right now. Wakefield is a perfect new addition to the country scene and, whether he wins or not, he will certainly have no problem finding his place in the industry with The Voice as his platform and Coach Blake by his side.
Image: Tyler Golden/NBC