Who Stars In Too Faced's YouTube Film?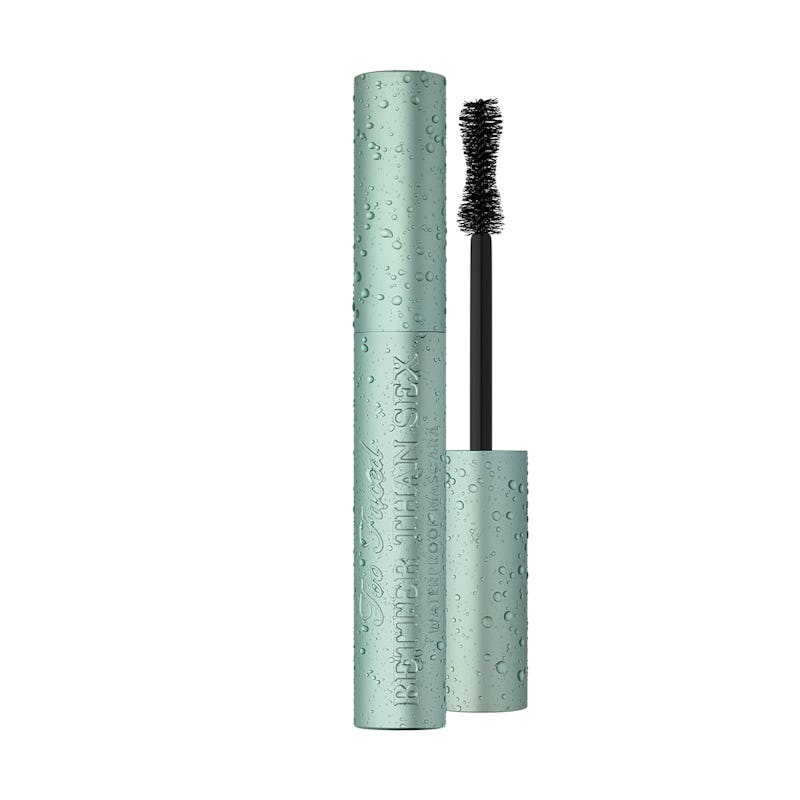 There is a YouTube film on the horizon from the always cutting edge brand Too Faced. Here's what we know, based on Instagram posts from the cosmetics company and brand founder Jerrod Blandino. The Too Faced YouTube film is launching in April and the fab Blandino teased that it will feature a YouTube queen in a tub. Ooh! The film looks to promote the newly-released waterproof edition of the iconic Better Than Sex mascara. The product didn't get as much hype or fanfare as the sold-out Peach Palette, which was released on the same day. Sight unseen, the film has all the elements that will lead me and other Too Facers to tune in. So who is the "YouTube queen" that Blandino references? Well, I am making an educated guess based on a previously posted Instagram photo. Warning: Possible spoiler ahead!
Even though Too Faced has partnered with makeup vlogger Nikkie Tutorials for a kit coming this fall, I am thinking the film star is flame-haired YouTuber Kandee Johnson. She has not been offering any teases on her personal IG, BTW.
Here's why I think it's Johnson. Two weeks ago, Blandino posted a photo of Johnson lounging in a white tub. Instead of water or bubbles, the bathing beauty was covered in hundreds of mint green tubes of the waterproof Better Than Sex. Observe that evidence below.
It's such a cute shot and it seems logical that Johnson would be the star since she is a YouTube queen in a tub... right?
Or is Too Faced throwing us off the scent? Maybe they invited a lot of YouTube queens to play with Waterproof Better Than Sex in a tub? Or perhaps she is hiding in plain sight, given that #video hashtag? That said, Johnson's makeup tutorials get half a million views on the regular and she has mad skills, in addition to an exuberant personality. She is known for creating outrageous, seemingly difficult, and cartoon-inspired looks and for recreating Disney princesses. Subscribe to her channel and prepare to get addicted.
Watch her Sleeping Beauty tutorial. It's mesmerizing and wildly entertaining. She is a next level YouTube queen, that's for sure!
But then again, another promo image for the waterproof BTS mascara featured a bathing beauty in a tub. So there's that.
Let's pause for a second and compile all of the other things we know about the Too Faced YouTube film.
1. Mermaid Inspo
It was inspired by the '80s rom com Splash, starring Daryl Hannah as a mermaid out of water and Tom Hanks as her human love interest.
2. It Launches April 3
The film will launch on the Too Faced YouTube channel on April 3. Go ahead and mark your calendar and program a digital iPhone reminder, since you don't want to miss this premiere.
3. It Looks Fabulous
OK, so there is no way this film can't and won't be fabulous based on the vintage-look teaser images.
I cannot wait to tune in. My money is on Kandee Johnson being the YouTube queen who is the star. She is adorable and talented AF.
Images: Jerrod Blandino/Instagram (3); Too Faced/Instagram (2); Courtesy Too Faced (1)