Will Charlie Be Making Another 'Girls' Return?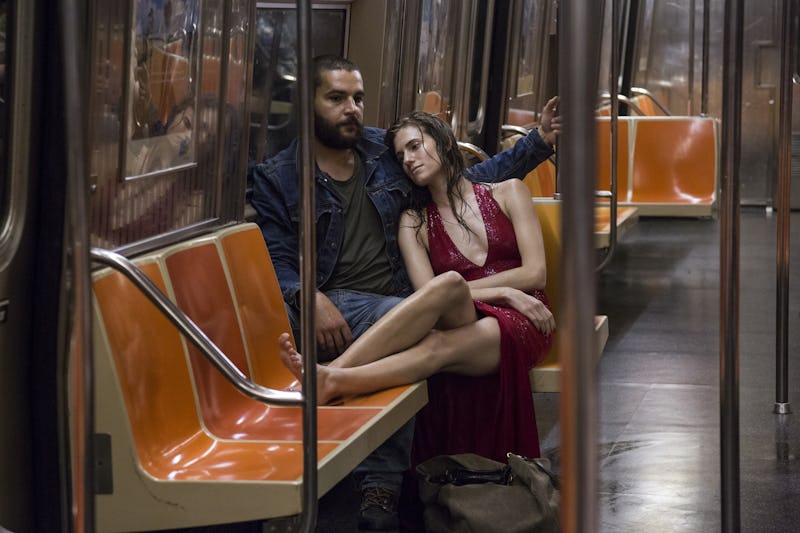 The most recent episode of Girls answered a question many viewers have probably had — what would it be like to run into your ex after years apart, only to discover that he or she is a totally different person? Like a ghost from Marnie's past, Charlie (Christopher Abbott) resurfaced in Sunday's Season 5 episode, with a new look and accent that took Marnie, and fans, by surprise. Yet once he appeared, audiences couldn't get enough — and many fans of the series are now left wondering if Charlie is coming back to Girls for good.
If he is, he'll be a very different man from the guy fans first met in Season 1. Having gained weight and changed his voice, Charlie was initially unrecognizable in Sunday's episode, blending in with the group of men Marnie passed on the street. When she realized that Charlie was among them, Marnie was initially hesitant to reconnect, denouncing her ex as a "P.O.S." and someone who one-upped her in the "asshole contest." Yet Charlie quickly explained that his cruel departure was due to the fact that his father had died, an admission that won Marnie's empathy. So the two embarked on a journey that included thrift store shopping, red wine slugging, boat boosting, and communal showers, and that wasn't even the end of it.
The insular episode was a series highlight, featuring outstanding performances by Abbott and Allison Williams, so it's no wonder that fans want to know if they can be expecting to see more of Charlie 2.0. in future episodes. Unfortunately, it's not likely, not only because neither Girls creator Lena Dunham nor Abbott has commented on the possibility, but because even if Dunham got Abbott on board for this episode, he's expressed his unhappiness with the show in years past. In 2013, Abbott told The New York Times that he was yearning for a character that he could more easily identify with than Charlie, saying that while "The world that Lena wrote was very real, especially in New York," it just wasn't "as relatable for me on a personal level. It's not that I only like to play roles I know to a T, but there's something satisfying about playing parts where you really relate to the characters."
The actor has certainly made good on the promise to play characters that vastly differ from Charlie in the years since leaving the show. Since exciting Girls, Abbot has taken on a handful of darker roles, including the titular character in 2015's gritty drama James White. That character actually shares similarities with the new Charlie seen on Girls, who, as Marnie discovered, was using heroin and sporting a tougher attitude. Seeing this prompted Marnie to leave Charlie and head back to her house, where she asked Desi (Ebon Moss-Bacharach) for a divorce. And although Marnie admitted that she did not know where she belonged, revisiting Charlie made her certain that it was not by the side of either of the men who loved her. So while the likelihood of Charlie reappearing on Girls as Marnie's lover, or even friend, is unlikely, it is to his credit that Marnie finally woke up from her daze and resolved to restart her life.
Images: HBO