17 Marie Lu Quotes That Show Her Amazing Writing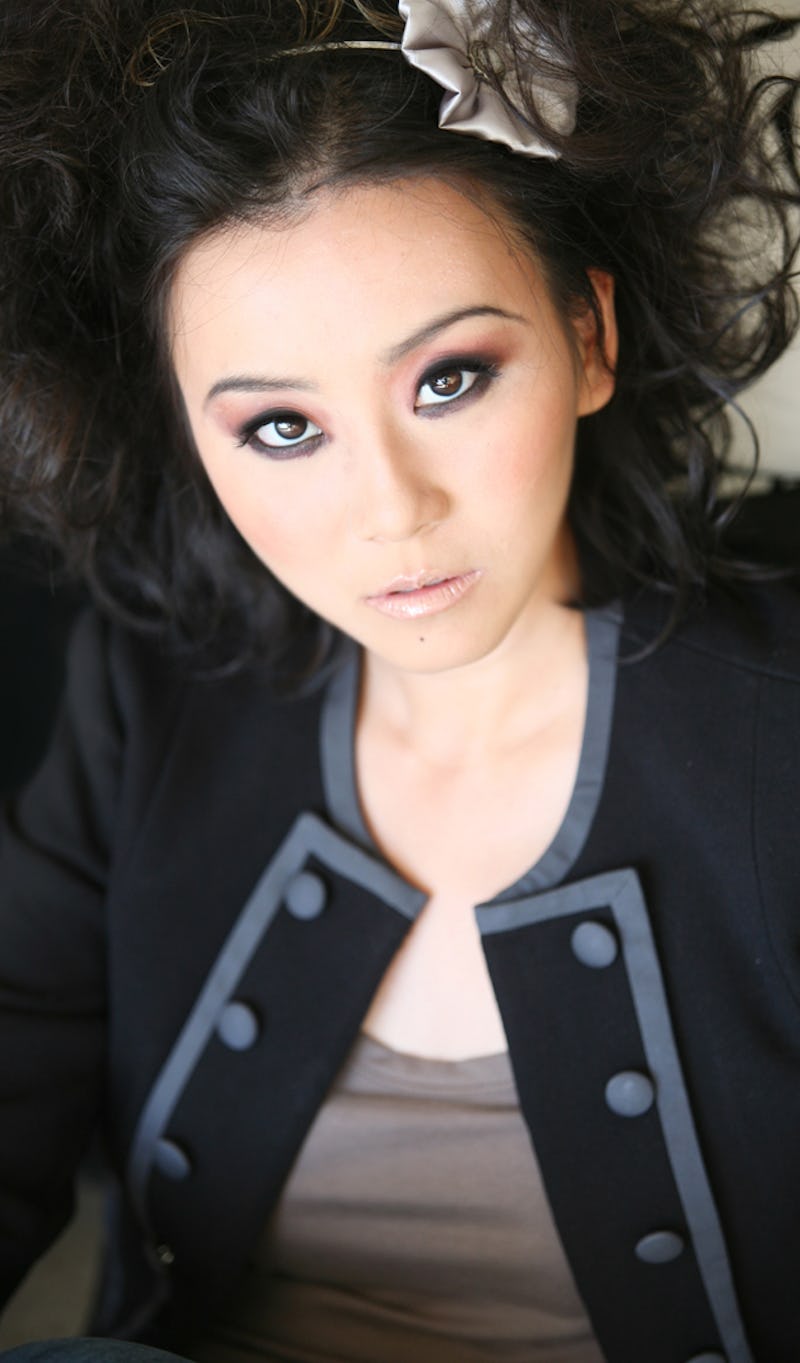 Marie Lu knows how to write books that suck us in and make us get behind unlikely heroes. We get wrapped up in her worlds and can't help but root for her characters even though some of them are... well... evil. Straight-up evil. And that's because she is an incredible writer, and these are 17 Marie Lu quotes from some of her bestselling books that show you just how incredible.
You probably first fell in love with Lu reading her Legend trilogy — Legend, Prodigy, and Champion — set in an dystopian western United States and starring teenager June, who grew up groomed to join the Republic's military. It was the series that spawned a few dozen Legend-alikes and sparked a new wave of dystopian lit in YA. And Lu followed it up with a unique new series, The Young Elites, that has readers following the story of a true antihero, Adelina Amouteru. This year, the third Young Elites book, The Midnight Star, is hitting shelves.
But don't think Lu is stopping anytime soon, because she has another series on the agenda starting 2017, called Warcross. And if you somehow missed the huge news, Lu has also signed on to write one of four new DC Comics YA novels, and she will focus on Batman. Yes, Batman. It's going to be epic. To tide you over, though, check out some of Marie Lu's best quotes.
1. "Be true to yourself. But that's something everyone says and no one means. No one wants you to be yourself. They want you to be the version of yourself that they like."
2. "I will hunt you down. I will scour the streets of Los Angeles for you. Search every street in the Republic if I have to. I will trick you and deceive you, lie, cheat and steal to find you, tempt you out of your hiding place, and chase you until you have nowhere else to run. I make you this promise: your life is mine."
― Legend
3. "Each day means a new twenty-four hours. Each day means everything's possible again. You live in the moment, you die in the moment, you take it all one day at a time."
― Legend
4. "If you want to rebel, rebel from inside the system.That's much more powerful than rebelling outside the system."
― Legend
5. "We are drawn to stories," he says in a soft voice, "and every scar carries one."
6. "It is pointless to believe what you see, if you only see what you believe."
― The Young Elites
7. "Few people ever kill for the right reasons, June. Most do it for the wrong reasons. I just hope you never have to be in either category."
― Legend
8. "Embellish your flaws. They will turn into your assets."
― The Young Elites
9. "To love is to be afraid. You are frightened, deathly terrified, that something will happen to those you love. Think of the possibilities. Does your heart clench with each thought? That, my friend, is love. And love enslaves us all, for you cannot have love without fear."
― The Young Elites
10. "The memory fades, and I'm left hanging on to the ghosts of his words."
― Legend
11. "I scream for everything that has gone wrong. I scream for everything broken in our lives."
― Champion
12. "You drive me insane June. You're the scariest, most clever, bravest person I know, and sometimes I can't catch my breath because I'm trying so hard to keep up. There will never be another like you. You realize that, don't you? Billions of people will come and go in this world, but there will never be another like you."
― Champion
13. "Once upon a time, a girl had a father, a prince, a society of friends. Then they betrayed her, so she destroyed them all."
― The Rose Society
14. "Then Day reaches out and touches my hand with his. He encloses it in a handshake. And just like that, I am linked with him again, I feel the pulse of our bond and history and love through our hands, like a wave of magic, the return of a long-lost friend. Of something meant to be. The feeling brings tears to my eyes. Perhaps we can take a step forward together.
"Hi," he says. "I'm Daniel." "Hi," I reply. "I'm June."
― Champion
15. "Tomorrow, I will take on all of these things. I will be unstoppable."
― The Young Elites
16. "Everyone has darkness inside them, however hidden."
― The Young Elites
17. "I can feel his presence here in every stone he has touched, every person he has lifted up, every street and alley and city that he has changed in the few years of his life, because he is the Republic, he is our light, and I love you, I love you, until the day we meet again I will hold you in my heart and protect you there, grieving what we never had, cherishing what we did. I wish you were here.
I love you, always."
― Champion
Images: Michael Hull, Oscar Keys, Sebastian Pichler, Gabriel Nunes, Yaoqui LAI/Unsplash