17 Of The Best Sarah J. Maas Quotes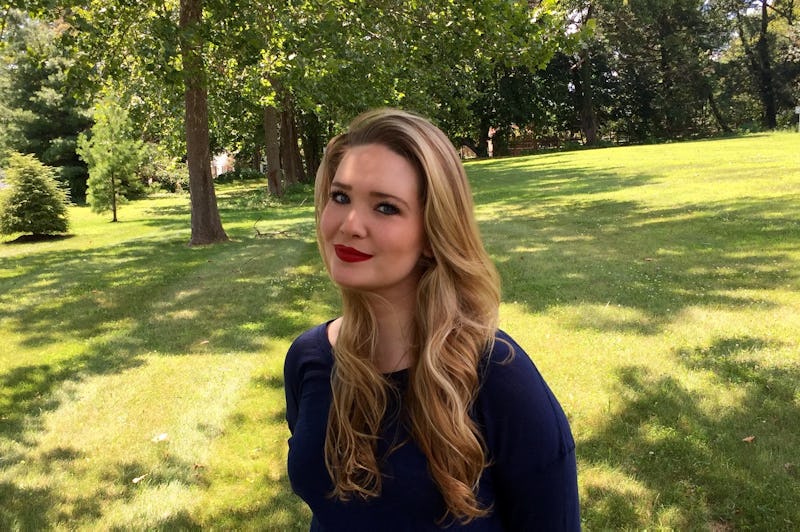 If you're a young adult fantasy fan, Sarah J. Maas certainly needs no introduction. And you probably already have many Sarah J. Maas quotes from her fantasy series tacked up for inspiration on your desk. The Throne of Glass series author has been captivating the globe with her fantasy stories and kickbutt female protagonist Celaena Sardothien since the first book was released in 2012. Then after its three sequels (plus two more coming!) — Crown of Midnight, Heir of Fire, Queen of Shadows, 2016's Empire of Storms, and 2017's untitled sixth and final book book — and three companion novellas, she hit our shelves again with another unique fantasy series based on Beauty and the Beast. A Court of Thorns and Roses series made fans clear that not only is Maas one of the hardest working authors in YA, she's one of the favorites.
But now, Maas has even bigger news. She's teaming up with Marie Lu, Matt de la Pena, and Leigh Bardugo to create DC Comics YA novels, each focused on a favorite superhero or super villain. Maas will write the book on Catwoman, and it's going to be epic. We might have to wait a couple years for Catwoman to be on shelves, but for the time being, these 17 awesome Sarah J. Maas quotes will have to tide you over before the next book comes.
Throne of Glass by Sarah J. Maas, $6, Amazon
1. "It would not take a monster to destroy a monster ― but light, light to drive out darkness."
2. "Behind them, across the hall, the dancers shattered their roses on the floor, and Aedion grinned at his queen as the entire world went to hell."
3. "Libraries were full of ideas ― perhaps the most dangerous and powerful of all weapons."
4. "The best lies were always mixed with truth."
5. "If you can learn to endure pain, you can survive anything. Some people learn to embrace it ― to love it. Some endure it through drowning it in sorrow, or by making themselves forget. Others turn it into anger."
6. "They joined hands.So the world ended.And the next one began."
7. "You cannot pick and choose what parts of her to love."
8. "She was fire, and light, and ash, and embers. She was Aelin Fireheart, and she bowed for no one and nothing, save the crown that was hers by blood and survival and triumph."
9. "Let's go rattle the stars."
10. "Pity those who don't feel anything at all."
11. "No. I can survive well enough on my own— if given the proper reading material."
12. "You make me want to live, Rowan. Not survive; not exist. Live."
13. "My name is Celaena Sardothien. But it makes no difference if my name's Celaena or Lillian or Bitch, because I'd still beat you, no matter what you call me."
14. "With each day he felt the barriers melting. He let them melt. Because of her genuine laugh, because he caught her one afternoon sleeping with her face in the middle of a book, because he knew that she would win."
15. "I was as unburdened as a piece of dandelion fluff, and he was the wind that stirred me about the world."
16. "Sometimes, the wicked will tell us things just to confuse us ― to haunt our thoughts long after we've faced them."
17. "Still, the image haunted his dreams throughout the night: a lovely girl gazing at the stars, and the stars who gazed back."
Image: Courtesy of Bloomsbury; Mysticsartdesign/Pixabay; Ezra Jeffrey, Josh Felise, Austin Schmid, Jean Gerber/Unsplash