Beyonce Reveals What Ivy Park Means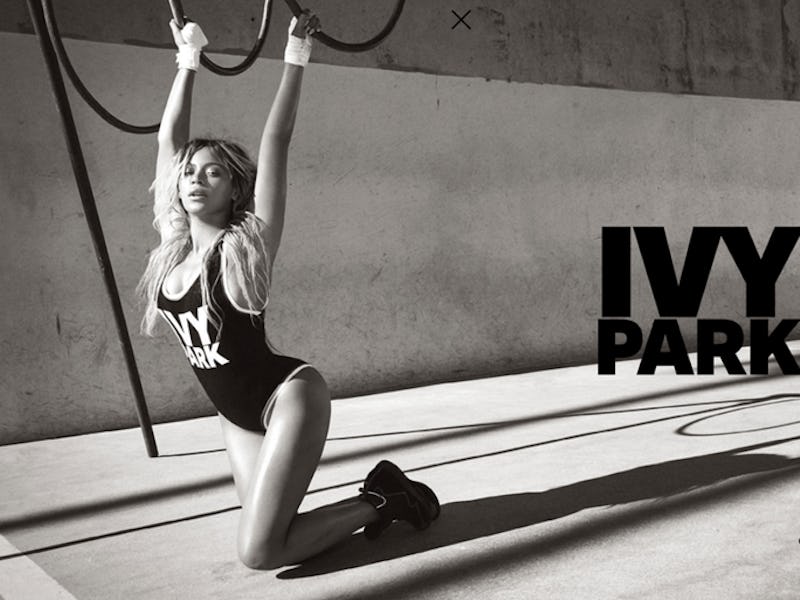 By now you probably already know that the world basically flipped when Beyonce dropped a clothing line last week, but what you may not know is the meaning behind the name. But no worries, because you won't be in the dark for much longer. Beyonce explained what Ivy Park means, according to Elle, and it's an important and powerful message. Because she's Beyonce and she is queen. Duh.
We've all been kind of speculating over what the name of Beyonce's fierce athleisure line actually means. Though she said in the video dropping the collection, "The park became a state of mind, the park became my strength, the park is what made me who I am. Where's your park?" It didn't really give us a definitive answer on what the name meant. Is Ivy an homage to her daughter? Is the park a physical or a mental place? Wonder no more, because we've finally got an answer straight from Beyonce.
According to the singer's cover story with Elle , the message is about uniting and encouraging women. "I called it Ivy Park because park is our commonality. We can all go there; we're all welcomed," Beyonce said. So it is definitely more metaphorical than a physical place. "It's anywhere we create for ourselves. For me, it's the place that my drives come from. I think we all have that place we go to when we need to fight through something, set our goals and accomplish them," Beyonce told Elle.
So there you have it — that's the official meaning behind the name. And also, can we talk about how much of a total slay that cover is? #HairGoals.
Want more fashion and beauty tips? Check out the video below and subscribe to Bustle on YouTube!
Images: Elle Magazine; Ivy Park