Kristen Taekman Is More Than Just A Former 'RHONY'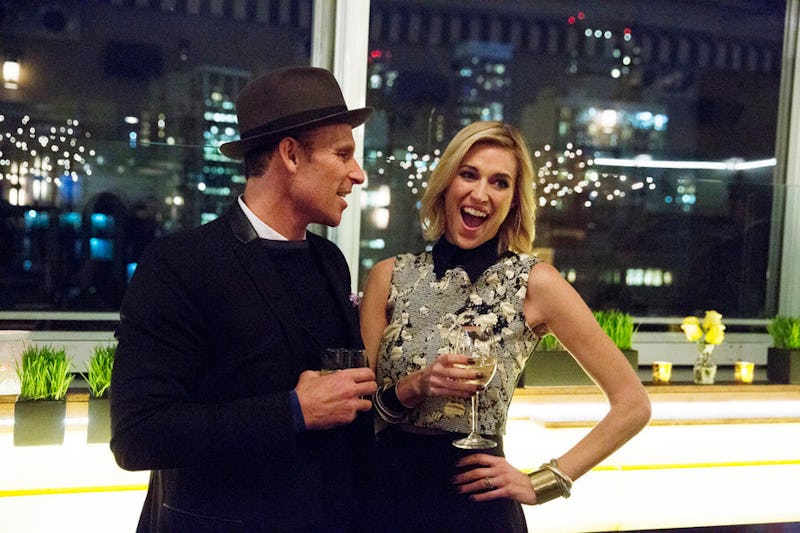 I'm not sure how many Real Housewives of New York City fans would agree with me, but I was disappointed to find out that Kristen Taekman wouldn't be returning to RHONY for future seasons of the show. But, since she won't be on Season 8, what is Kristen Taekman doing now? When she made her Bravo debut, she introduced herself by making a joke about "not [being] the sharpest tool in the shed," but, she's since accomplished so much that it should make the joking nature of her original tagline obvious. Kristen is a lot more than just a former model (even though that's nothing to shake a stick at), and her post-RHONY career really shows that. And, while she will no longer grace Bravo with her presence, I'm confident that it's going to be for the best.
I enjoyed having Kristen on the show, and I'll definitely miss the her "shocked" face that got a serious workout during her time on the series. But, even though Kristen has left the Bravo building, that doesn't mean that fans like myself won't be able to see her anymore. She's still tight with members of the cast, and she still makes her home in New York City. Plus, Kristen actually seems busier than ever before, which might mean you'll get to see her even more in your day to day life.
She Has Her Own Line Of Nail Polish
Kristen's line of nail polish, Pop of Color, was launched during Season 7 of RHONY, and caused a little friction between Kristen and Bethenny. Anyone who's spent time in NYC knows that there is a Ricky's every other block, so Kristen's nail polish, which comes in a range of colors, is available all over the city.
She's Raising Her Kids
Kristen's ability to raise two kids in a small (by RHONY standards) rented apartment might be her most impressive feat.
She Became A Fashion Blogger
Kristen's style section of her website, "Last Night's Look," hasn't been updated in a few months, but it's another new venture from the former RHONY star. And, if you were curious about any outfits Kristen wore back in January, check it out for a full hair, makeup, outfit, and accessories rundown.
She Makes Time For Activism
Kristen has been posting frequently about her involvement with Smiletrain, a charity organization that helps children in the developing world get corrective surgery on cleft palates.
Her Marriage Is Going Strong
Kristen's husband, Josh, was implicated in the Ashley Madison hack, which revealed thousands of people's subscription for the site, which pairs married users up with potential dates. At the time of the hack, Ashley Madison released a statement to Ars Technica stating that it was investigating the situation, and claimed, "We will continue to put forth substantial efforts into removing any information unlawfully released to the public, as well as continuing to operate our business."
In a statement to People Magazine, Josh claimed he "signed up for the site foolishly and ignorantly with a group of friends" and never cheated on his wife. So, it seems like, hack aside, the pair are still together and going strong.
She's Still Got Those Modeling Skills
Definitely a clever marketing tactic.
She's Still Friends With Some Of The RHONY Cast
Even though her time on the actual show has come to an end, Kristen has seemingly made lasting friendships with the Real Housewives of New York. She can still be spotted taking friendly selfies with Carol and Heather, and maybe she'll even make a brief appearance in Season 8 if she crosses paths with the ladies at an event. Fingers crossed!
Image: Heidi Gutman/Bravo