'The Jungle Book' Could Start Something Huge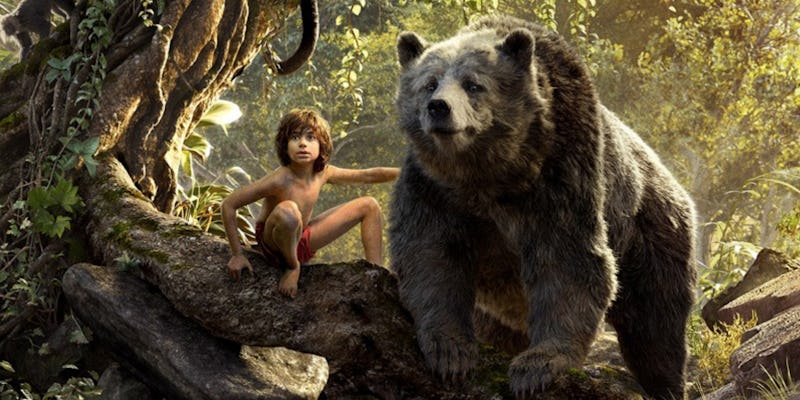 Who didn't love Disney's The Jungle Book growing up? Whether you watched the animated classic or read the book, you likely discovered the amazing adventure that was easy for both kids and adults to get lost in. Now that a new version of the beloved film is set to release on April 15, many people are filling their nostalgia meters to the brim with anticipation. Since the movie is sure to do extremely well at the box office and early reviews have been positive, it's no surprise that there is already demand for more. But will a sequel to The Jungle Book actually happen?
Nothing has been confirmed for a follow-up just yet, but that's not to say it's out of the question. One thing that fans can look to as a soft confirmation that there will likely be sequels is the fact that there are so many Jungle Book books and animated movies. The original book that the movies are based on had a sequel, The Second Jungle Book, and the 1967 animated film also got a follow-up, 2003's The Jungle Book 2. Like many studios, Disney loves turning a successful film into a whole franchise, and if The Jungle Book does well at the box office, then a follow-up could be in the works soon.
Still, nothing's set in stone. It could all come down to box office, and while the original 1967 animated movie was a huge hit, a clear choice to be revamped for a new generation of Disney kids, the sequel fell flat. That doesn't exactly bode well for future Jungle Book follow-ups being successes. The flip side of all of that, however, is the potential for making the sequel something great, since there isn't something already fantastic to compare it to. Whatever happens, though, will likely just depend on how this month's movie does. The initial reviews for the film have been glowing, with critics dazzled by the interesting story and the combination of live-action and CGI. The realness of it all is something completely different than what's typically seen on-screen, and it brings the story to life is a spectacular way.
While the original go at a Jungle Book sequel wasn't exactly stellar, I think this month's film could get a follow-up that's truly great. And even if not, this year's film is already being hailed as a must-see for kids and adults alike.
Images: Walt Disney Pictures (3)