Watch The 'Rogue One: A Star Wars Story' Trailer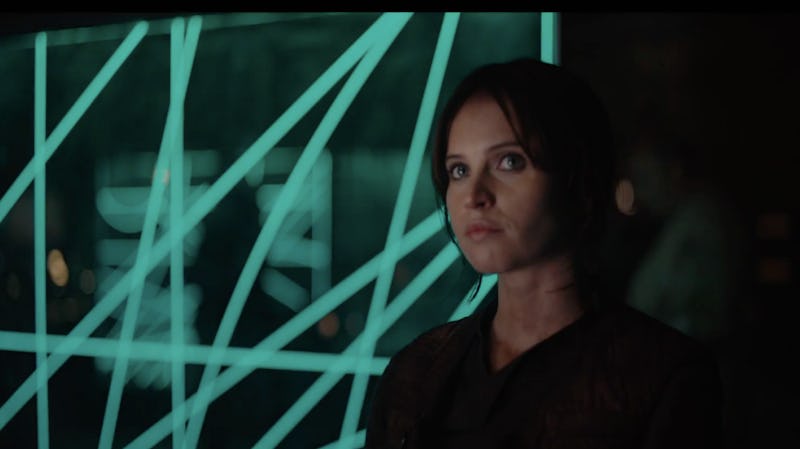 Just in case you still haven't recovered from all the #fandomfeels you felt during Star Wars: The Force Awakens, the Rogue One: A Star Wars Story trailer was released today and holy Force ghosts, you're not going to want to miss this. So far we have known very little about the mysterious Rogue One offshoot, aside from the fact that it will be introducing a host of new characters and will involve a group of Rebels trying to steal the plans to the infamous Death Star. It will take place between Episode III and Episode IV in the main Star Wars story arc, helping bridge the very wide gap between the trilogies. Directed by Gareth Edwards, it will star Felicity Jones, Diego Luna, Alan Tudyk, and Riz Ahmed, among others.
And oh boy, do we get an AWESOME dose of one Felicity Jones, aka Veritable Badass Smuggler Jyn Erso (previously thought to be named Lyra Erso). Based on the trailer, the film will center on her character's arc, and her struggle to do the seemingly impossible with a band of Rebels without getting caught. Remember how Jones was basically robbed of her Black Cat arc in Spider-Man when the reboot got canceled? Well this right here is proof that the universe may taketh but it will giveth right on back.
Watch the full first trailer which debuted on Good Morning America this morning here:
Images: YouTube