Lauren Graham's Reaction To Sookie's Return Is YAS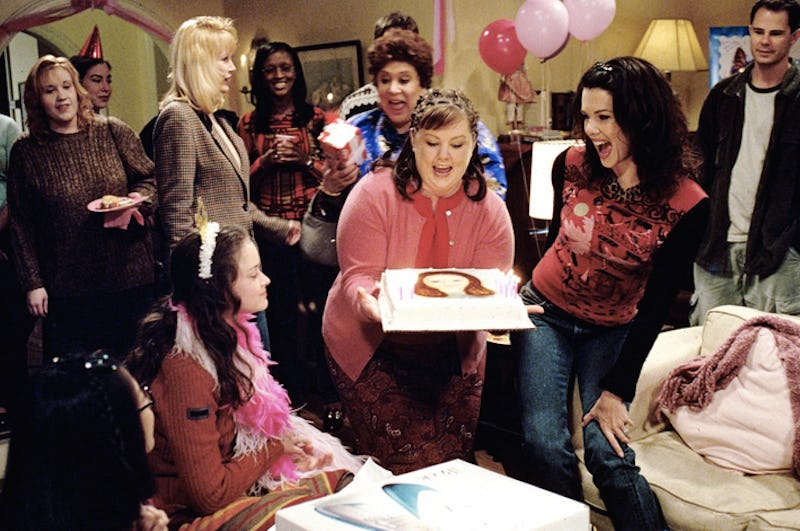 The show may have been called Gilmore Girls, but there was another relationship that came a close second to the mother-daughter duo in the beloved series. That would be BFFs Lorelai and Sookie, so when news broke in January that Netflix would revive the show in a limited release, all eyes were on Melissa McCarthy as to whether she would reprise her role as the clumsy yet lovable chef. Thursday put all worries to rest though, when the comedian confirmed on The Ellen DeGeneres Show that she'll be a part of the packed reunion, and the happy news brought out the biggest reaction of all: Lauren Graham.
"Yay, Sookie! This makes me so so happy," Graham, who plays Lorelai, cheered on Twitter. "Let's all go see @TheBossFilm this weekend to celebrate."
Since Gilmore Girls, McCarthy has gone on to dominate box offices in funny films like The Heat and Bridesmaids. Her newest, The Boss, is set to be released Friday, the same day McCarthy's Ellen episode will air.
Which is what makes Graham's tweet all the more sweet. What better way to celebrate the return of your on-screen best friend than to watch her newest movie in real life? Sookie St. James is back y'all, and we can't wait.
Image: The WB